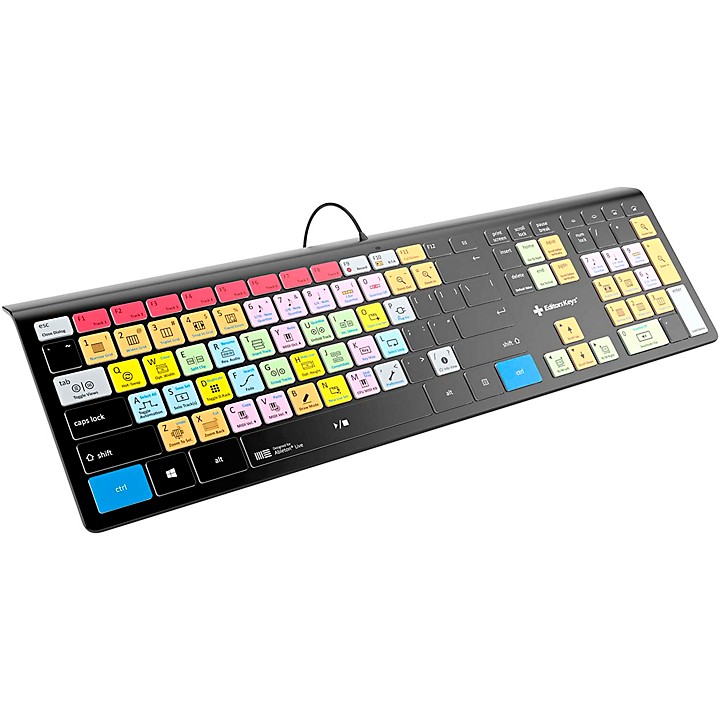 Streamline your Ableton Live workflow with this keyboard.
KB Covers set out to create an advanced editing keyboard for Ableton Live and worked with thousands of designers to create this backlit keyboard. The Ableton Live backlit keyboard not only increases productivity in your workflow, it also reduces eye strain during long hours of working.

Using a color-coded layout, it's easy to see every keyboard shortcut you need when using Ableton Live. This speeds up your process and saves you time since you won't have to memorize the shortcuts. Each key has a standard letter or symbol for typing. However, most of the keys are colored and labeled with a shortcut for faster work. Add in the backlit design, and you'll find that it's easier to work longer and more comfortably since it reduces eye strain.

This model is compatible with Windows computers.
Features
Easily viewable in a dimly lit or dark room
Edit Faster than ever before
High quality key press structure
All of your keyboard shortcuts
Compatible with Windows computers