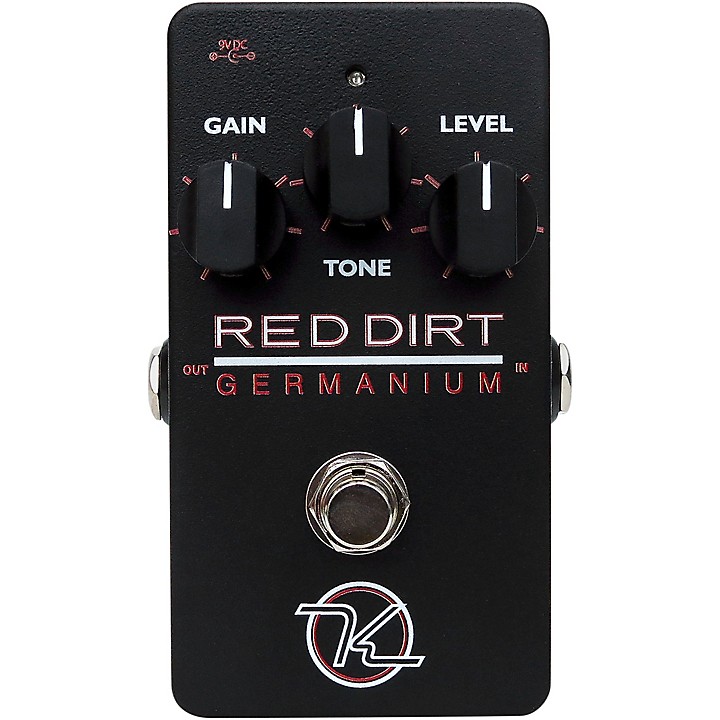 Add some high-quality dirt to your tone.
Keeley's mod to the venerable platform has everyone grinning. The Red Dirt Germanium is nothing short of a red hot saturation machine. Perfect classic amp tones.

The Mod
In modifying the circuit the designers came across a way to have variable gain on different parts of the frequency response. The resulting sound has an exceptional 3D quality. It's more of everything. By allowing differing gain rates for the bass response, the bass stays tight and forceful. The mid range and highs are soaked in sustain and saturation. The balance is exceptional.

Red Dirt History
The Red Dirt overdrive began from a quest to find the perfect classic drive sound while also offering new levels of sonic versatility to satisfy a wider range of musical styles. It all culminates in an overdrive that is superbly dynamic, with crispness and clarity that let players cut through a dense mix, while retaining the plump midrange. By incorporating these tones along with the Keeley standard of U.S.A. hand-built quality using premium components, the Red Dirt overdrive aims to become an indispensable part of any pedal chain.