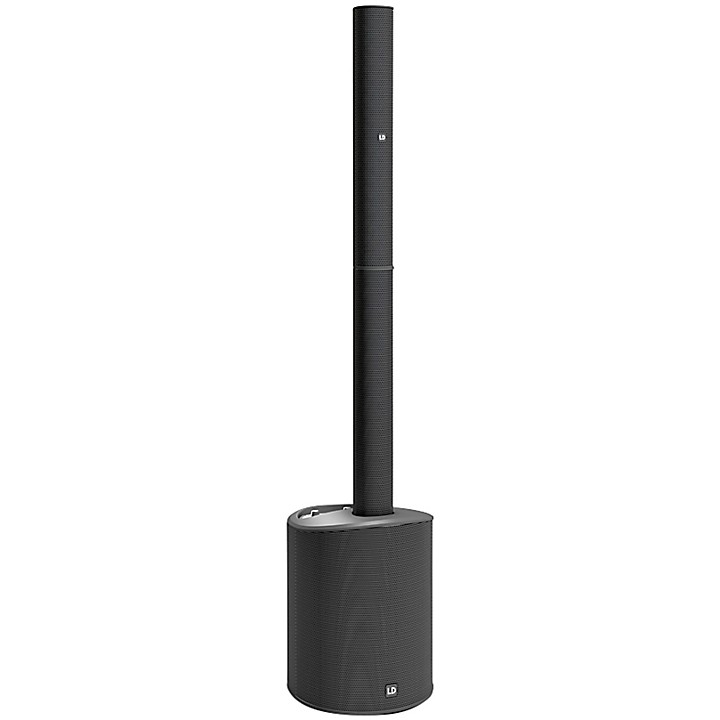 Portable, battery-powered 100-watt line array.
Perfectly equipped throughout, the MAUI 5 GO 100 from LD Systems is the ultimate system to deliver crystal-clear, powerful sound in any location. The ultraportable battery-powered column-PA is supplied by a high-performance lithium-ion unit that provides up to 12 hours of operating time. A charger built into the subwoofer, multiple line signal inputs and Bluetooth stereo streaming make the MAUI 5 GO 100 the ideal system for street musicians or for speaking at private and business events.

Portable and easy to assemble, this line array offers wide dispersion and excellent feedback-resistance that removes the need for separate monitors. With 800 watts peak power, the MAUI 5 GO 100 is an incredibly loud and great-sounding battery-powered PA system, effortlessly providing unparalleled sound quality in all applications. The integrated 4-channel mixer provides separate volume controls for the input channels, sum and subwoofer, as well as a variable high-frequency boost to facilitate fast and balanced adjustment to the sound. LD Systems' Quick-Swap Technology also facilitates immediate battery replacement.
Features
Ultraportable and battery-powered
800W peak power
Integrated 4-channel mixer
Up to 12 hours of operation
Charger built into subwoofer
Bluetooth stereo streaming