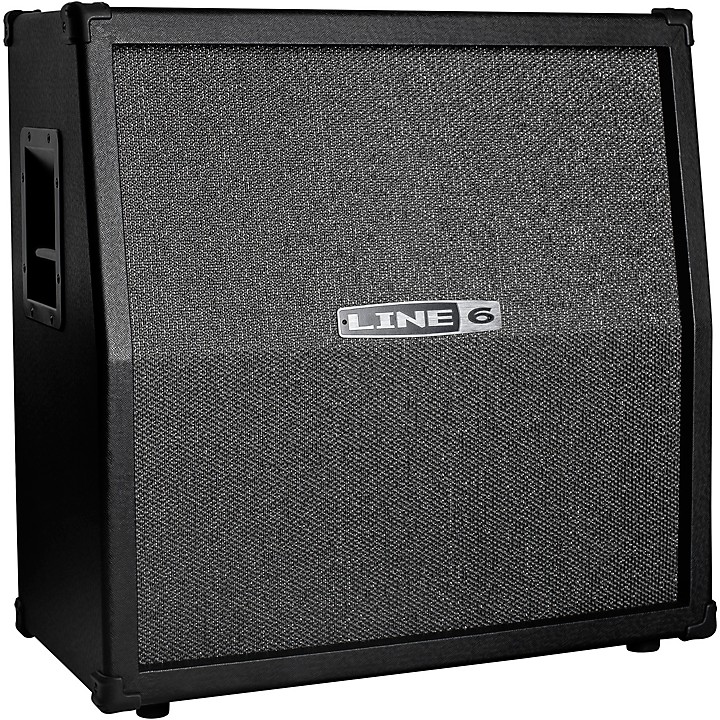 Move some serious air with your Spider head.
The Line 6 Spider V 412 MkII speaker cabinet is the perfect mate for your Spider V 240HC MkII amp head. A closed-back design produces all the midrange chunk and low-end thrust to get your pant legs flapping, and four custom 12" Celestion speakers deliver excellent sound dispersion and authentic tone and feel. You can choose whether to run the Spider V 412 MkII cab in mono for a classic-rock impact, or use the stereo inputs to expand the sonic spectrum of your amp tones and effects. And you get all of this flexibility and tonal character at a very affordable price.

Go Classic or Cinematic
The Spider V 412 MkII speaker cabinet gives you the option of mono and stereo inputs. Choose mono if you want your amp tones and effects to mix together in a single, powerful wave of sound, or select stereo for a more expansive and animated sonic texture.

Be Heard
Custom Celestion speakers and the slant-back design of the Spider V 412 MkII ensure that clarity, impact, and signal dispersion are optimum. Unlike some straight cabinets and combos, there's little risk of the sound blowing past you, causing you to keep turning up the volume in order to hear yourself. You should be able to dial in a sound you like, and at a volume that's comfortable for you and your bandmates, and still hear every nuance of your tone and attack.
Specifications
Power handling: 320W
Speakers: 4x12" custom
Impedance: 8 ohm (stereo), 4 ohm (mono)
Mono and stereo inputs
Closed-back design