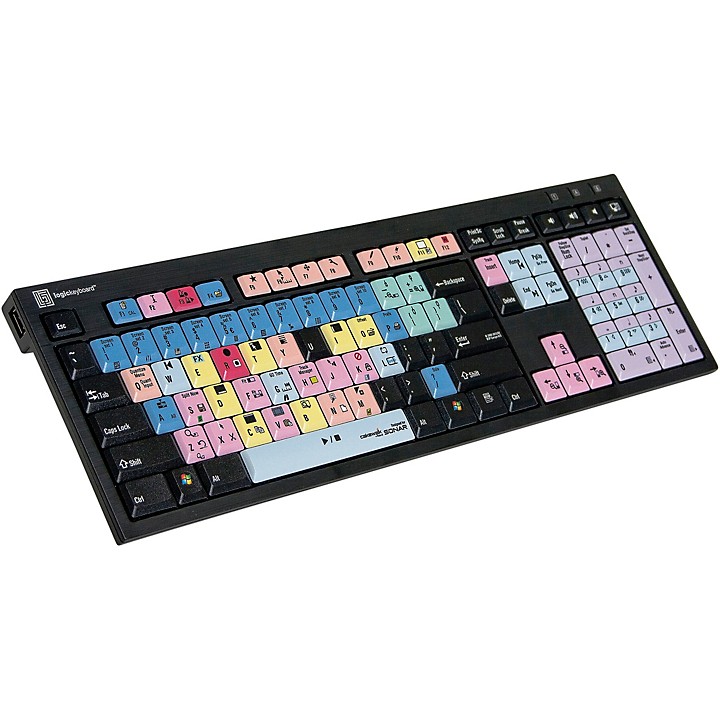 Shortcut keyboard for Cakewalk SONAR X2.
LogicKeyboard's Nero Cakewalk Sonar X2 / X3 keyboard is being released to replace the older Sonar 6 - Sonar X1 keyboard. Cakewalk Sonar X2 / X3 is one of the most powerful, yet easy to use products for music creation and recording. Millions of musicians around the world including Grammy and Emmy-winning producers, composers, sound designers and engineers choose Sonar X1 to produce audio for the professional music, film, broadcast, and video game industries.

LogicKeyboard's Sonar X2 / X3 Nero keyboard is based on the Slim Line PC keyboard series and includes over 80 color-coded keys and over 125 shortcut commands. The keyboard uses scissor-switch mechanism that makes the keys sensitive and responsive with very light touch, yet with a sublime tactile feedback. The graphics on the keys are printed with a coated finish to protect it from wear.
Features
Includes more than 125 clearly Sonar commands icons
Color keycaps help the user locate important Sonar command categories, including
The keyboard functions as a standard keyboard for your other software applications
USB version includes keyboard with 6 ft. USB cable
Easy to set up and use. No software required. Soft touch keystroke - Ideal for all day comfort
2 USB Hubs: Built-in 2.0 Full Speed ports for additional desktop expansion
Windows Platform: Windows XP, Vista, 7 - 10
Connection: Wired USB - cord length 5 feet / 1.5 meter
Enhanced Scissor-Key-Switches
Thin keycaps with sensitive and responsive touch