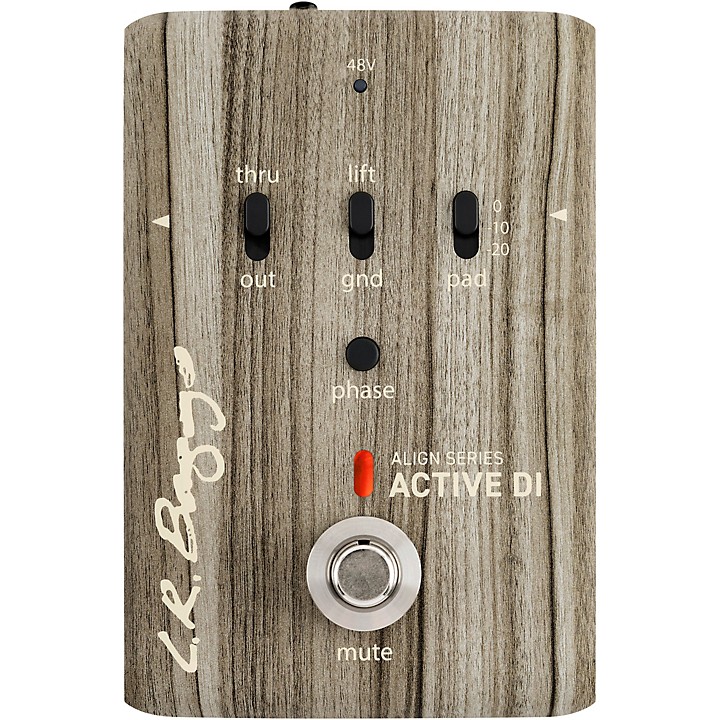 Get your signal to the board without tone loss.
Acoustic Pedal Suite Crafted for the Acoustic Player
Created specifically for acoustic musicians, the LR Baggs Align Series integrates studio processing tools, a high-fidelity preamplifier with foundational tone-shaping EQ, the company's proprietary acoustic reverb, and the most pristine, all-discrete active DI. This highly versatile pedal series expands your tonal palette with a vast range of control that's uniquely tailored to complement and enrich the voice of your acoustic instruments.

All-Discrete Active DI with Pedalboard-friendly Functionality
Building upon decades of experience creating studio-quality gear for the stage, the Align Active DI is the embodiment of LR Baggs engineering at its highest level and uses the most pristine circuitry the designers have developed in a DI. LR Baggs' all-discrete design preserves the authenticity of your sound while providing high headroom for a wide range of signals.

Specifications
XLR and 1/4" outputs
Pad boosts or cuts XLR out to meet the needs of the PA
Ground lift switch effectively eliminates ground-loop noise
Phase inversion for best sound and feedback control
Thru/Out switch for added output versatility
Mute footswitch for accessible control of your signal when switching instruments or in between sets
48V phantom power option