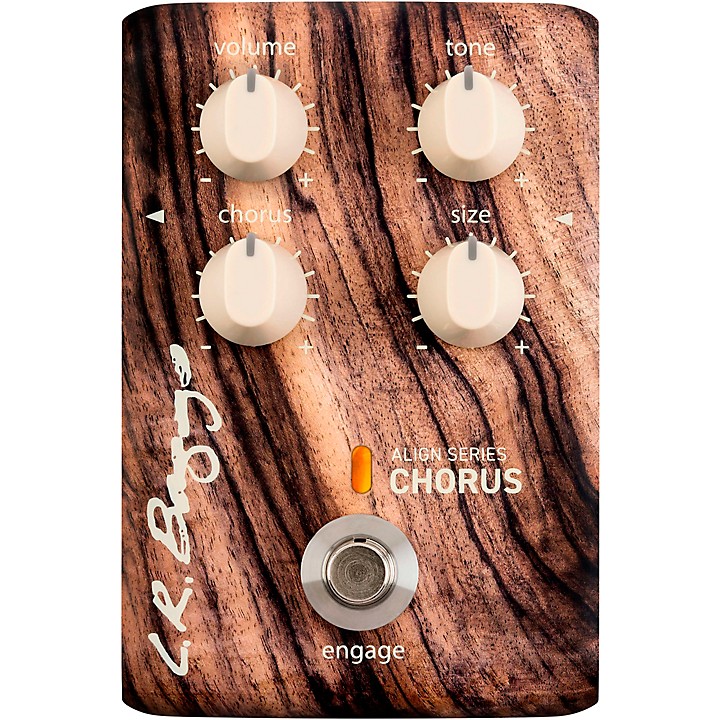 Add lush chorus to your acoustic sound that doesn't drown out your guitar's voice.
In the same way a choir enhances the foundation of a melody, the LR Baggs Align Chorus complements your acoustic guitar rather than placing the effect in the limelight. With the purity of LR Baggs' circuitry and the effect in side chain, the Chorus adds fullness behind your guitar without any signal degradation.

The Align Chorus was designed with simple and intuitive controls that help you dial in a pleasing effect quickly and easily. A unique Size control blends two chorus voicings that interact with one another as you turn the knob. It's essentially like adding more instruments as you increase the size. Additionally, a Tone control shapes only the affected signal, enabling you to dial in the perfect balance for your instrument.
Specifications
Chorus control blends chorus signal with unaffected signal
Size blends between two chorus voicings
Tone sweeps a wide range of warmth, radiance, and everywhere in between
9V battery, or 9V DC powering options
Engage footswitch for affected signal or true bypass
Volume level control
1/4" output