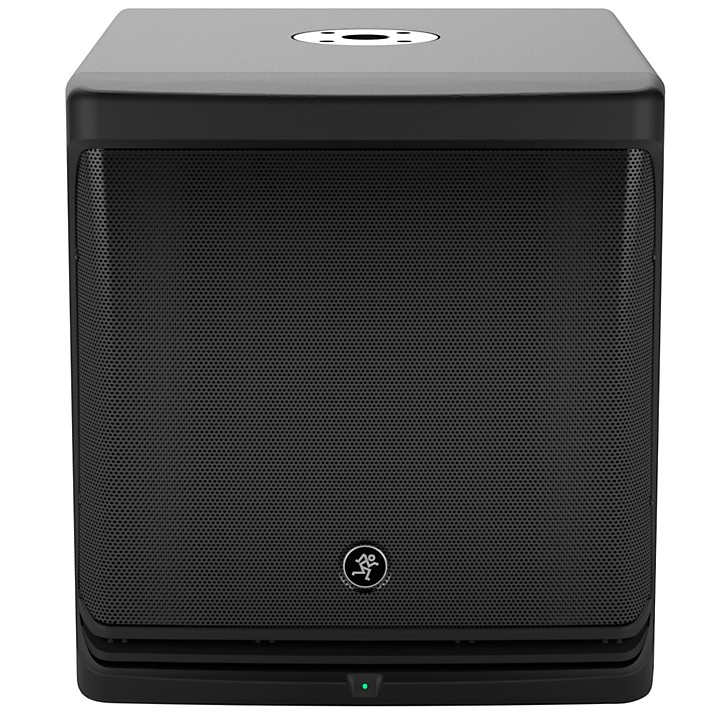 Subwoofer expansion to DLM or other full-range systems.
The perfect companion to the DLM12 or DLM8, the Mackie DLM12S is a 2,000-watt powered subwoofer that picks up where the DLM mains leave off, providing a warm and present low end that is ideal for bands, DJs or venues.

Equipped with flexible I/O, it can accommodate any system, powered or unpowered, or you can build it from the ground up with DLM series mains. It has a pole flange for mounting full-range mains directly above it, and is both light and powerful.
Specifications
Power: 2,000W System Power
Max SPL: 128dB @ 1m
Frequency response: 35Hz–120Hz (-10dB)
Dimensions: 17.9" x 16.4" x 17.9"
Weight: 48lb.
Features
2,000W power via ultra-efficient Class-D amplification
High-power 12" heat-treated woofer with 3" voice coil
Ultralow frequency extension hits hard down to 35Hz
DLP Digital Processor
Powerful, one-touch digital processor with bright OLED screen
Precision digital crossover
Presets for use with DLM and SRM Series full-range loudspeakers
Variable crossover control for optimization with any loudspeaker
Six total XLR connects for flexible I/O control
Two line level inputs
Two full-range outputs for side fills, etc.
Two high-pass outputs for direct connection to DLM loudspeakers
Unmatched system control for professional applications
Alignment delay up to 300ms for delay stack, balcony, etc.
Three memory locations for instant venue setting recall
Smart Protect DSP dynamically protects amp/driver
Innovative ultracompact design
Highest-output compact subwoofer on the market
Fit an entire DLM system in nearly any car
Stack them up for storage
Pole mount a DLM8 or DLM12
Extremely durable 15mm poplar cabinet
Rugged, powdercoated 20 gauge steel grille
Ridiculously lightweight (48 lb. / 21.7 kg)
2,000W
System
Power 128dB @ 1m 35Hz–120Hz
(-10dB) 17.9" x 16.4" x 17.9"
455 mm x 417 mm x 455 mm
48 lb. / 21.7 kg