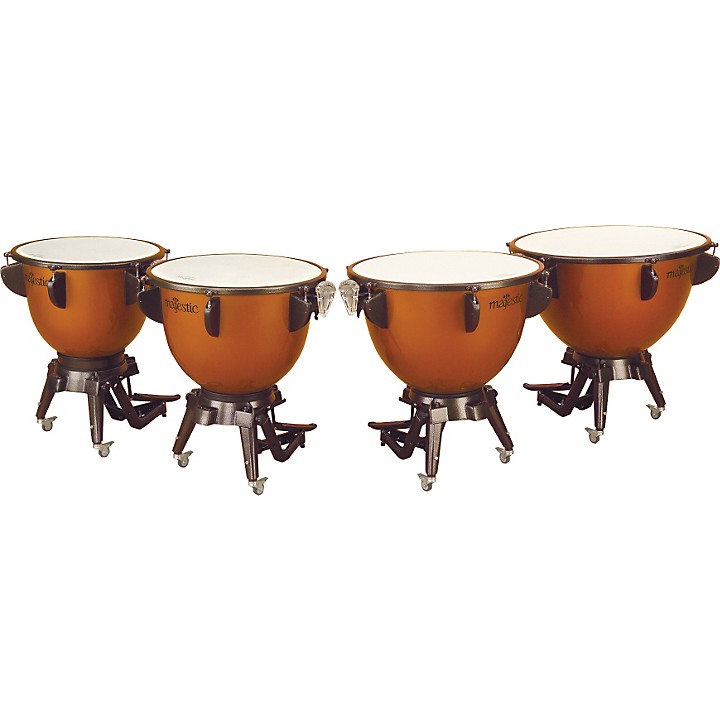 Majestic timpani embody the successful fusion of traditional craft and modern technology.
With Harmony Series Timpanis, Majestic successfully combines traditional craftsmanship and modern technology to emerge as a leader in timpani manufacture. As the oldest manufacturer in the Netherlands, Majestic has maintained the classic design and quality of the great German timpani makers of the early twentieth century while benefiting from the latest in computer driven engineering and production. The result is the availability of superior quality timpani that are the preferred instruments of symphonies throughout Europe.

Features and performance needed at all levels
From the professional Grand Classic series to the easily transportable Harmonic series, Majestic timpani offer the features and performance needed at all levels.

A standard of excellence
Founder Willem Klazes van der Glas set a standard of excellence in 1921 that remains as the governing philosophy for Majestic. Product development, engineering and production are overseen by family members and every model must adhere to stringent standards of craftsmanship and performance.

Now available in the United States
The level of quality that has won the loyalty of percussionists throughout Europe is now available in the United States. Majestic invites you to explore the entire line of timpani and discover the features and superior quality each model has to offer.