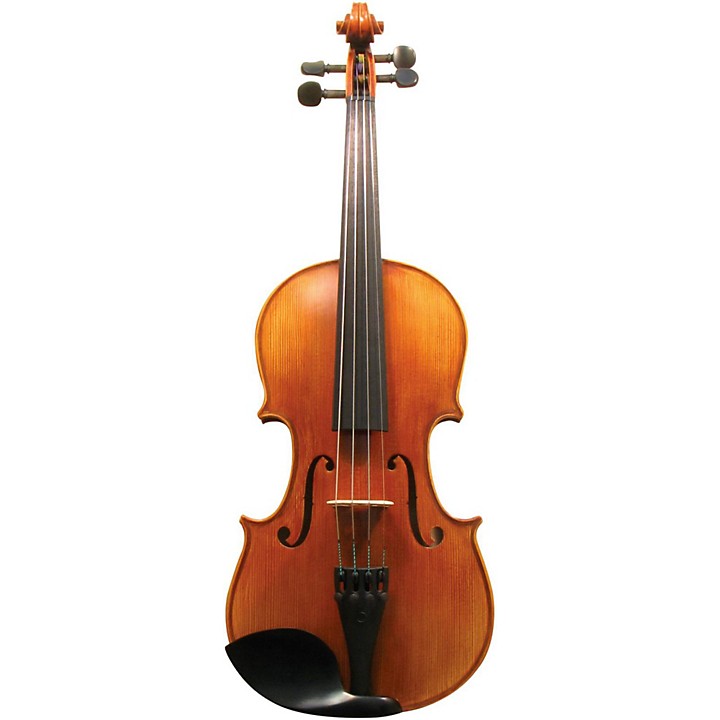 Viola outfit with quality woods.
Having the right tools is the most important thing when starting out on any instrument, and naturally a quality instrument is chief among those tools. The hand-carved Maple Leaf Strings 130 viola is designed to give you the best possible start to your journey in music. Available in 15" through 16.5" (select from dropdown menu).

These instruments are designed for the beginning string student. With any Maple Leaf Strings instrument, essential elements like an ebony fingerboard and genuine purfling are presumed. Maple Leaf then scoops the top below the purfle line, a feature usually reserved for higher-level instruments, and then hand applies an oil varnish.

A protective case and a graphite bow complete the package, giving the young violist Viola outfit with a proper, cost-effective start.

Specifications
Top: Spruce
Back & Sides: Flamed Maple
Neck: Well seasoned curly maple
Fingerboard: Ebony
Fittings: Ebony
Tailpiece: Otto Composite with four fine tuners
Chin Rest: Guarneri style ebony Bridge: High quality Maple Leaf Strings maple bridge
Purfling: Hand inlaid ebony
Strings: D™Addario Prelude
Finish: Hand applied Oil Varnish
Bow: Maple Leaf Strings brazilwood bow with horse hair
Case: Violin and Viola Plywood construction oblong suspension case; Cello: Padded Bag
Sizes: Violin: 1/16 - 4/4; Viola 12-16.5
Features
Otto tailpiece with four fine tuners
Professional quality hand-applied spirit varnish
Fully hand-carved with seasoned spruce top and flamed curly-maple back
Outfit includes brazilwood bow and case
4/4 and 3/4 violins set-up with Maple
Leaf Strings perlon strings; smaller violins
and violas set up with D™Addario Prelude strings