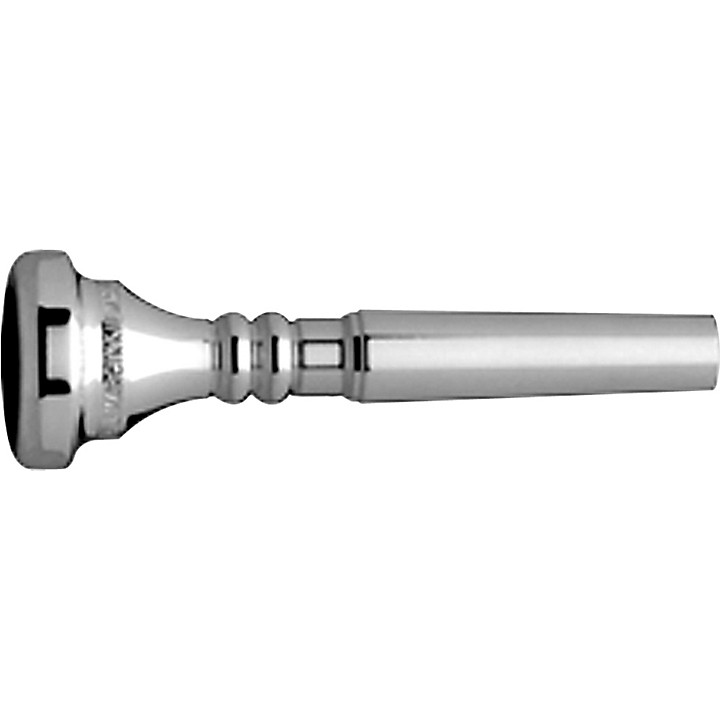 Put your money where your mouth is!


The Marcinkiewicz Standard Series Piccolo Trumpet Mouthpiece in Silver gives an extremely stable center of pitch, and allows unprecedented dynamic levels without distortion. It provides a rich, dark symphonic sound without the additional mass of a conventional heavy wall mouthpiece.

Marcinkiewicz standard trumpet mouthpieces are arranged in a logical ascending order from deep to shallow and wide to narrow (No.0 to No.15). This arrangement permits players to select mouthpieces by precise increments of depth to find the correct cup volume required by their situation. For example, if a No.7 trumpet mouthpiece is too deep and a No.10 too shallow, a No.8 or No.9 may be the best logical choice.
Specifications
Series: Standard
Model number: 7PB piccolo
Outside cup diameter: 1.062 in. (26.97 mm)
Inside cup diameter: 0.659 in. (16.74 mm)
Cup depth: 0.424 in. (10.77 mm)
Drill venturi: 0.140 in. (3.56 mm)
Length: 3.450 in. (87.63 mm)
Rim: medium round
Series: Standard
Model number: 7PD / 7E piccolo
Outside cup diameter: 1.062 in. (26.97 mm)
Inside cup diameter: 0.659 in. (16.74 mm)
Cup depth: 0.424 in. (10.77 mm)
Drill venturi: 0.144 in. (3.66 mm)
Length: 3.450 in. 87.63 mm
Rim: medium round
Features
Silver piccolo trumpet mouthpiece
Rich, dark symphonic sound with less mass
Extremely stable center of pitch
Even intonation
Available in 2 sizes