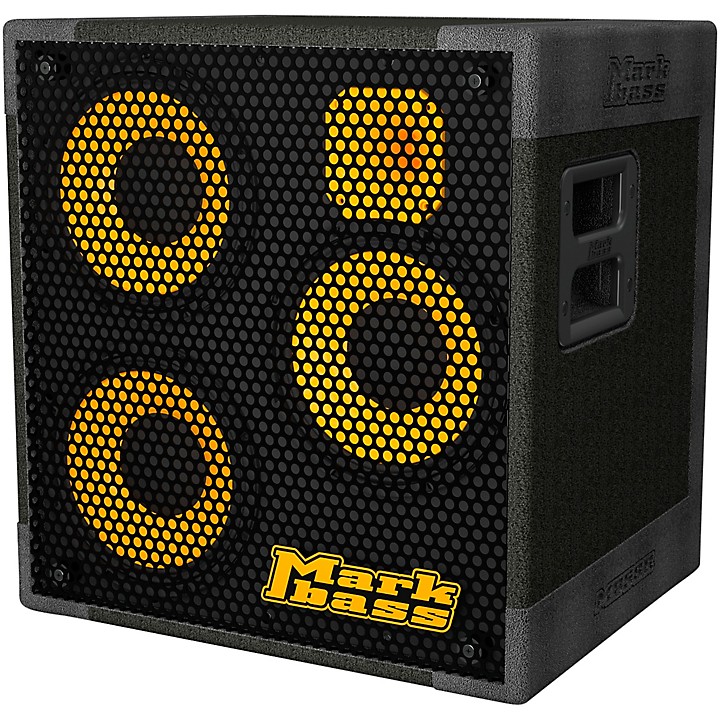 600W bass cabinet with 3x10" Markbass speakers.
The Markbass MB58R 103 ENERGY - 6 bass cabinet sets the standard for portable amplifiers that deliver full, luxurious tone. The 103 ENERGY bass cab is made of a cutting-edge material that makes it incredible lightweight while also sounding much more rich than traditional cabinets. Even at full volume, the 103 ENERGY - 6 cab maintains clarity and a bone-rattling low end with smooth mids with an amazing power to weight ratio. Markbass pairs this revolutionary enclosure with 3x10" Neodymium custom speakers and a 1" driver with horn for a satisfying tone suitable for any musical application. Made in Italy, the MB58R 103 ENERGY amp weighs only 34.6 lb. and delivers an impressive 600 watts of power handling.
Specifications
Speaker: 3×10" Markbass Neodymium Custom
Tweeter: 1" driver w/custom horn
Cab Power Handling (AES Standard): 600W RMS
Crossover Frequency: 3.5 kHz
Frequency Response: 40Hz to 20KHz
Sensitivity dB SL: 103 dB
Impedance: 6 ohms
Dimensions: 22.76" W x 23.62" H x 18.50" D
Weight: 34.6 lb.
Features
Unmistakable tone
Made in Italy
Eco-friendly
Amazing power to weight ratio
Impressive 600W of power handling