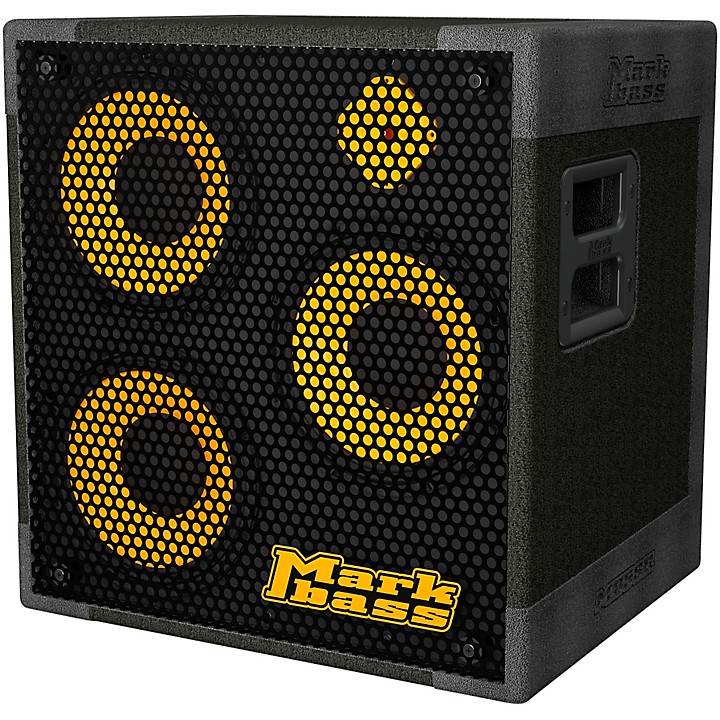 Balanced sound, power, weight and size in an aesthetic cabinet.
The Markbass MB58R 103 PURE 6 bass cabinet features 3x10" Markbass neodymium custom speakers with 600W of power handling and a new hi-fi tweeter. The 3x10" cab design is the mid-way choice between a 2x10" and a 4x10", and this configuration reaches its maximum expression in the MB58R product line, offering deeper sound, lightness and power never seen before. Although it is larger in size, it is very portable thanks to the innovative material and technology used for the cabinet, and weighs only 33.7 pounds.
Specifications
Speaker size: 3×10" Markbass Neodymium Custom
Tweeter: Markbass hi-fi tweeter
Cab power handling (AES Standard): 600W RMS
Crossover frequency: 3.5kHz
Frequency response: 40 Hz–20kHz
Sensitivity DB SPL: 103dB
Impedance: 6 ohms
Reflex: Rear
Dimensions (WxHxD): 22.76" x 23.62" x 18.5"
Weight: 33.7 lb.
Features
Unmistakable tone born from years of experience and research
Made in Italy
Eco-friendly
State of the art and technology with an amazing power to weight ratio
3x10" ultralight neodymium speakers
Impressive 600 watts (RMS) of power handling
Hi-fi tweeter featured on the PURE cabinets is very focused in high range with excellent transient attack
Balanced sound, power, weight and size