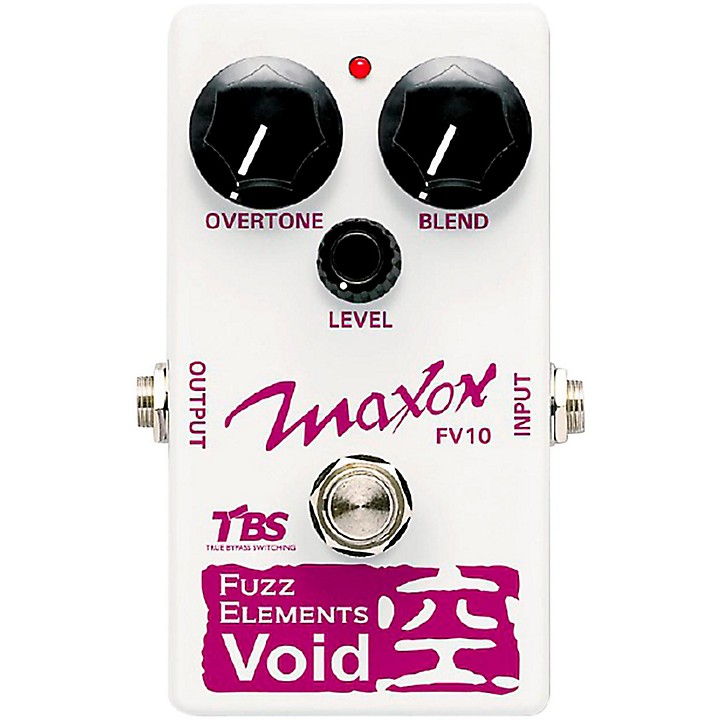 Get wild upper octave effects on top of a gritty fuzz tone.
The sounds of Fuzz have left an indelible mark on the history of rock guitar. Yet despite its undeniable influence, the definition of what constitutes a "great" Fuzz tone has remained strongly subjective and almost eternally elusive - Until now.

Introducing the Maxon Fuzz Elements - seven models designed to reproduce the classic and unique sounds of the World's most desirable vintage Fuzz pedals.

Using modern software technology, Maxon has modeled and mapped the complex elements that make up the core sounds of these legendary pedals, reproducing them using advanced analog circuitry that is as accurate as it is stable.

The Maxon Fuzz Elements Void is based on the rare Ampeg Scrambler, the FV10 generates lots of even-order harmonics that can then be mixed with the dry guitar sound. These overtones are dynamic and frequency dependent, changing constantly with input signal.
Features
Input sensitive octave up overtones
Rugged enclosure
True bypass switching