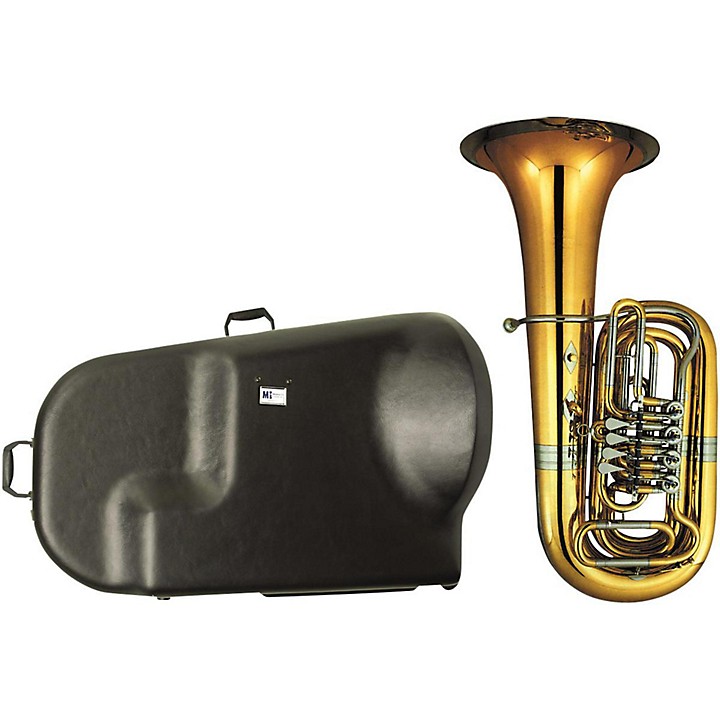 With the design that many tuba makers use as a standard.
This package includes the Miraphone 186 Pro Series 4/4 BBb Tuba in yellow brass and a hardshell case.

The Miraphone 186 Pro Series 4/4 BBb Tuba is the world famous true powerhouse in the tuba world. This Miraphone 186 tuba features a .772 inch bore and 17.7 inch bell designed for excellent projection and intonation. The Miraphone 186 4/4 Pro Series Tuba is available in a professional version with nickel-silver slides and trim in lacquer with 4 valves (186 4U) or 5 valves (186-5U).

The Miraphone 186 tuba is a standard of the industry and has a great history. Many bass trombonists prefer to play next to a Miraphone 186 as their first choice. The horn has a beautiful, rich sound that carries very well and the intonation is right on the mark. The instrument is comfortable to hold and play.

Features
Key: BBb
Size: 4/4
Bore: .772"
Bell: 17.7"
Bell position: upright
Number of valves: 4 or 5
Valve position: front
Valve type: rotary
Valve material: yellow brass
Features: nickel-silver leadpipe and wreath
case: hardshell
Mouthpiece: Miraphone TU29
Finish: lacquer