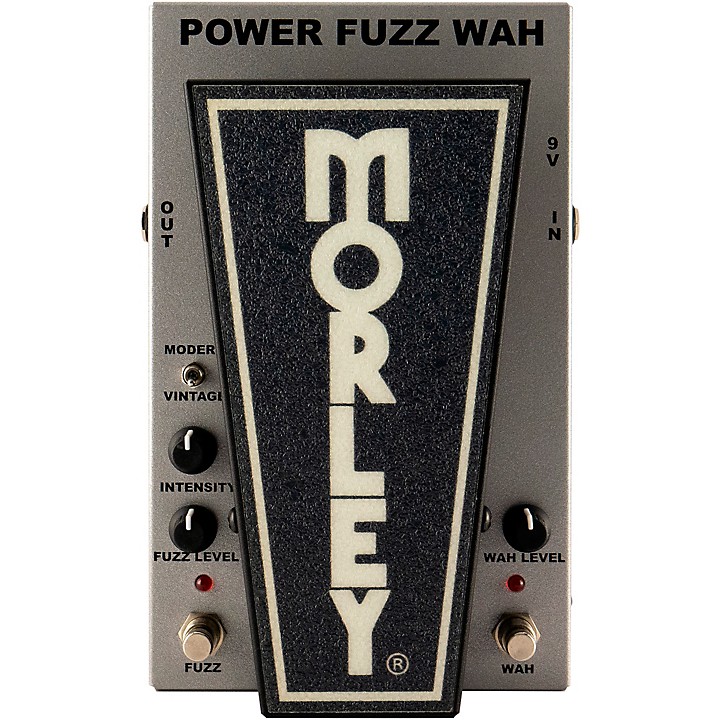 The classic fuzz with modern upgrades puts the rest to shame.
Behold the mighty Power Fuzz Wah, one of the great Morley classics. It offers Morley's widest frequency sweep and when combined with its Fuzz circuit delivers monstrous Fuzz Wah tone that will send other Wah pedals into hiding. Morley's engineers spent years recreating this classic circuit with modern components and upgrades.
Specifications
Powered by one 9-volt battery or optional Morley 9V adapter.
Compatible with most 9V adapters.
Rugged cold-rolled steel housing
LED indication
quick clip battery door
one-year warranty.
Works with Guitar, Bass or Keys!
Features
One of the great Morley classics.
Works with Guitar, Bass or Keys!
Fuzz and Wah packed into one pedal.
Fuzz circuit comes before the Wah circuit just like the original.
Vintage Fuzz mode emulates that old-school ripped speaker sound that the original MPSA12 Transistors achieved.
Modern Fuzz mode is tighter and more Guitar Distortion like.
Classic Morley construction: 9.13″ x 5.88″ x 2.75″ ( L x W x H)
Our world famous Electro-Optical design.
No pots to wear out!
Premium Buffer circuit ensures pure guitar tone and output.
Glow-in-the-dark treadle rubber.