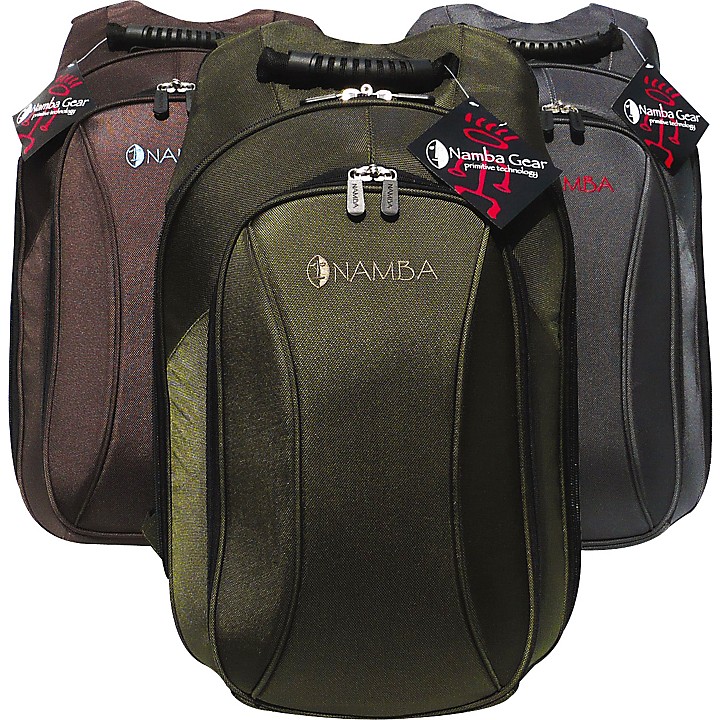 Ample storage and musician-designed features for the traveling DJ.
The Namba Gear Big Namba Studio Backpack was created by a design team of musicians and DJs to give you the optimum way to carry your laptop mobile studio. Also great for the computer DJ who needs to bring a large control surface and uses up to a 17" laptop computer. The Big Namba backpack's construction detail and the extremely high-grade 1680D poly nylon materials from which it is crafted make this a truly high-performance gig bag.

Designed for security, the Big Namba backpack's many musician-friendly features separate it from the other bags: extremely long lockable zippers and unsnappable hinges for easier packing, a cable management system, a special material that wicks moisture away from your back, and even a secret stash pocket (for your iLoks and other valuables).
Features
Chest Strap - secure backpack from falls
Back Material Wicks Moisture - control shirt stains
Convenient Carry Handle - easy lift and carry
Holds 17" Laptop Computer - take your studio with you
Holds 12" Vinyls & Audio Devices - transport and protect your mobile studio
Huge Controller Space - holds most 25-key MIDI controllers & computer DJ controllers
Controller Space Unhinges & Lays Flat - easy loading
Removable Padded Divider - flexible usage for other applications
High-Performance, Semi-Rigid Foam Construction - superior high-quality ballistic 1680D/PVC poly nylon material
Cable Management System - easily organize your cable cluster
Secret Stash Pocket - perfect place to hide iLoks or wallet (it's the pocket with your cable ties inside)