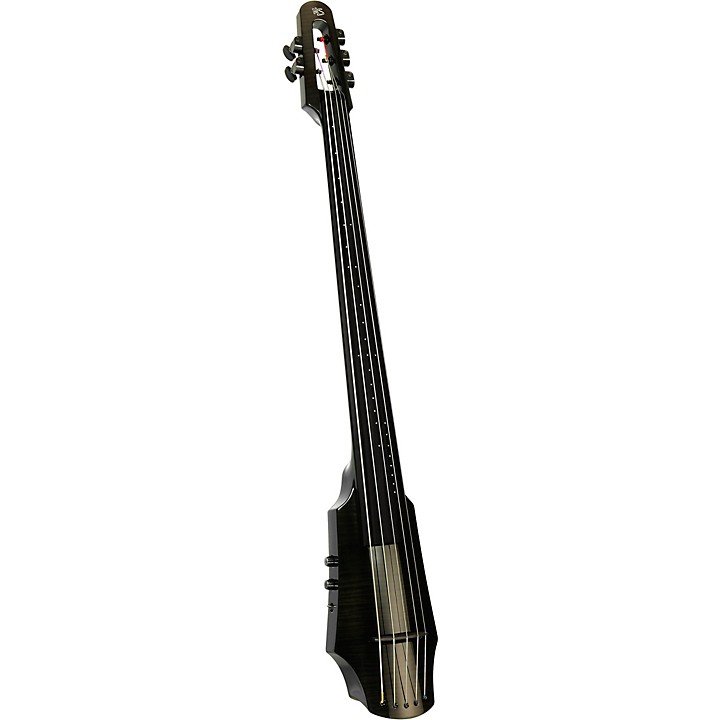 The essence of an acoustic instrument with more possibilities.
This electric cello is a great choice for the player looking for their first electric instrument. The WAV5c includes the best combination of design, performance and affordability. Easy to transport, this electric cello captures the essence of an acoustic instrument, but includes an exciting range of new possibilities.

Utilizing the NS patented Polar Pickup System, the WAV5c produces an amazingly natural cello tone without the problems of feedback and wolf tones. The pickup makes the use of electronic effect and looping easier and more effective than an amplified acoustic cello. The dual-mode pickup allows the player to switch from lateral (bow) to vertical (pizzicato) sensitivity, for even more control over attack and decay which results in additional expressive potential.

The asymmetrical fingerboard relief offers extraordinary playability in all positions. This fingerboard, featuring Coform technology, utilizes the engineered pairing of maple and high-tech acrylic to produce an ebony-like appearance with outstanding feel and performance, while helping to sustain traditionally used hardwoods.
Specifications
Weight: 4.7 lbs (2.1 kg)
Scale Length: 27.36 inches (69.5 cm)
Body/Neck: Solid, straight grain maple neck and body; flame maple face
Fingerboard: Asymmetrical fingerboard relief with intonation reference cascading dot markers
Fingerboard Material: Coform maple and high-tech acrylic composite
Truss Rod: Two-way truss rod, accessible at neck
Tuning Hardware: Fully encased worm gear tuners, black finish
Stringing: Low F, C, G, D, A
Strings: NS Electric Cello Strings
Bridge Pickup: Polar bridge-mounted piezo pickup system with lateral or vertical sensitivity
Electronics & Controls: Passive circuit with high impedance output (no batteries required), rotary controls for volume, tone (treble roll off), 2-way toggle switch for Polar Pickup System
Includes: Tripod stand with fully adjustable height and instrument angle; Gig bag with handle and shoulder strap and zipper pouch for tripod stand, includes bow compartment (bow sold separately) and storage compartment for accessories.
Features
Asymmetrical fingerboard relief for easy playability
Coform technology produced fingerboard
Polar Pickup System with dual-mode control from lateral to vertical sensitivity