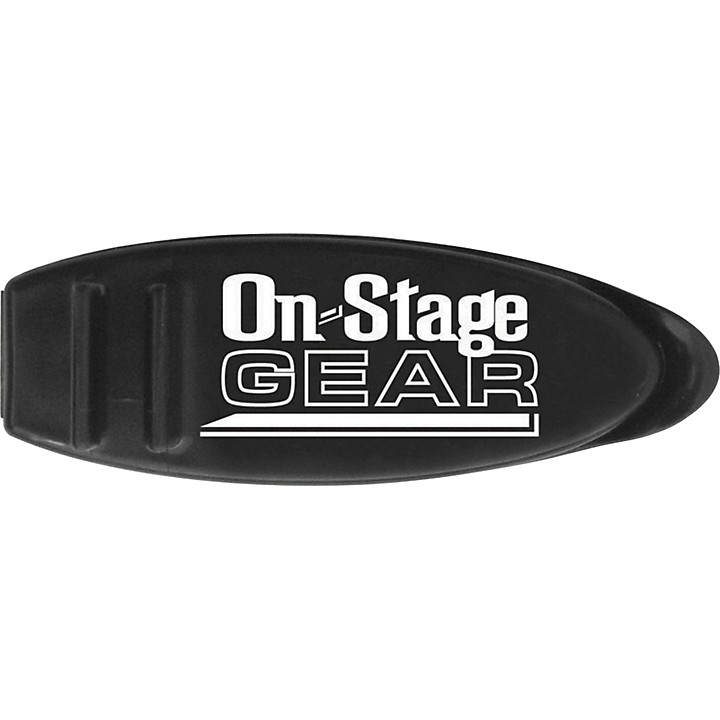 This guitar breakaway cable clip ensures you never go unplugged when you don't want to.
Winner of a "Best in Show" at Summer NAMM 2009, the Grip Clip prevents the inadvertent unplugging of guitars, basses, and other strap-worn instruments. By clipping high upon any size strap behind the player's back, the On-Stage Stands Grip Clip allows you to create a wide, gentle loop (make it as small or large as you want which reduces stress on both the strap and input jack while simultaneously reducing and protecting against the likelihood of a stepped on or snagged cable, and even kinking. The cable itself is attached to the cable clip via a snap-in channel sized to accommodate all popular instrument cables. It also acts as a breakaway cable so you don't have to worry about yanking your cable out of your instrument during intense performances.

The On-Stage Stands Grip Clip is an exciting product designed for guitar players by guitar players, and fits seamlessly into any player's routine.
Features
Keeps cable out of the way during play
Helps avoid accidental unplugging by stepped on or snagged cable
Clips on to any size strap
Easy breakaway when desired