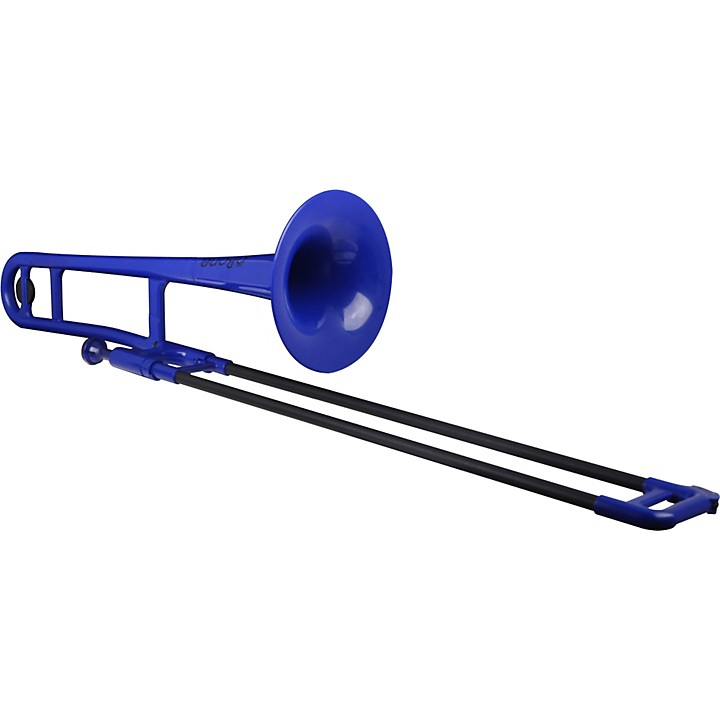 An amazing plastic trombone for advanced players.
The affordable pBone plastic trombone in energizing colors is as fun as it is functional. A standard .500 bore pitched in Bb creates an authentic rich lower sound like its brass-playing equivalent and makes it great for musicians at any level.

Half the weight of a brass trombone, the pBone is easy to play and to hold resulting in good form and allowing an enjoyable practice or lesson. The ergonomic grip is perfect for hands of any size making it a student's go-to musical instrument.

Designed by award-winning musicians, the fully sustainable, recyclable and eco-friendly pBone is virtually indestructible. For children from beginners to intermediate, it creates an authentic robust sound approved by music teachers. Made to be carbon neutral and safer than any brass trombone, pBone is the ideal instrument that promotes equitable access to a music education. The pBone has a unique antimicrobial design and works straight out of the box. The pBone includes two acrylic mouthpieces and a fabric carrying case which provides safe storage and is easy to carry to school or music lessons. Happy in the hands of the world's seasoned professionals, pBone is also the perfect starter instrument and perfect when more expensive brass instruments just won't do.

Specifications
Key: Bb
Bore: .500"
ABS plastic construction
Bell: 8"
Fiberglass inner slide with Brass Inner Stockings
Ergonomic Lightweight Design
Carrying Bag
Mouthpiece: Plastic 6.5AL, 11C
Mouthpiece Shank: Small
Features
Much lighter than traditional brass trombones
Extremely durable and strong
Low maintenance and robust
Dependable and fun trombone
Comes with:
Carry bag
Two plastic mouthpieces (6.5AL and 11C, although it's also compatible with any small shank trombone mouthpiece)
Array of supporting online learning resources