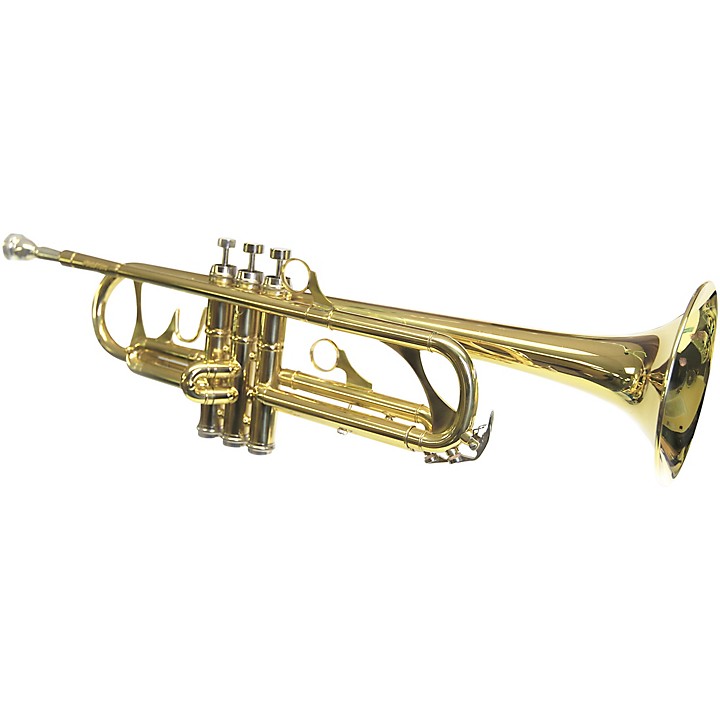 A C custom trumpet with exclusive short stroke feature.
This exceptional professional trumpet was designed to satisfy every performance need of a working artist. Exceptional Intonation, crisp resonance, ideal balance, focused projection and enhanced valve action are examples of the visionary thinking of the engineers who collaborated to make this custom trumpet a reality. They've raised the bar for trumpet quality with Phaeton finishes, bracing, fast taper lead-pipe and ideal weighted balance. When you couple these exciting features with the 'short stroke' piston design, you now have a trumpet that rivals all others in the market.

The Phaeton's custom-built suspension design includes unique thumb hook and finger rings, acoustically designed bracing, and Monel pistons Elegance with red brass valve ports to enhance and balance sound color. Setting the Highest Standards For Trumpets.

All Phaeton Trumpets come standard with a 'pro-deluxe' vintage tan tweed-covered all-wood case with textured brown binding/trim, a deep plush burgundy interior and lush velour blanket instrument cover. Solid brass hardware completes this oversized deluxe case.

Features
Traditional Gold Lacquer Bright Brass finish
Monel Pistons w/ 0.460" bore
Reverse tuning slide/lead pipe