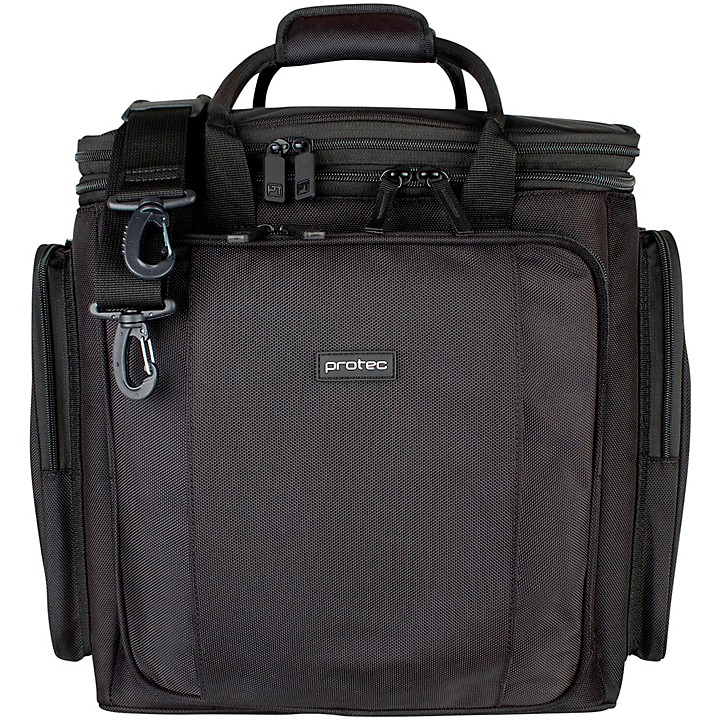 A durable, secure bag to keep your accessories organized.
The tenor trombone mute bag gives you the organization you need for your accessories. Its compact design, built-in mute holder, large storage pockets, and customizable interior provide a great transportation and storage solution. On the exterior of the bag, you'll find 1680 ballistic nylon for weather-resistant durability. The padded handle wrap is super comfortable, with a long-lasting hook-and-loop closure. Durable rope handles adds support and allows the bag to easily be picked up. The shoulder strap is also padded and adjustable, with strong, lightweight clips. Long-lasting, custom-designed zippers are designed to last. The main compartment zippers also feature a lock hole.

The interior of the tenor trombone mute bag features a built-in mute holder, allowing you quick access during a performance. It's designed to fit most make and model mutes. With soft, non-abrasive Nylex lining and protective padding, your accessories stay protected and stable while stored away. The included modular walls allow you to customize the inside of the bag to your needs.
Features
Includes
1 mute bag
1 vertical modular wall
2 horizontal modular walls