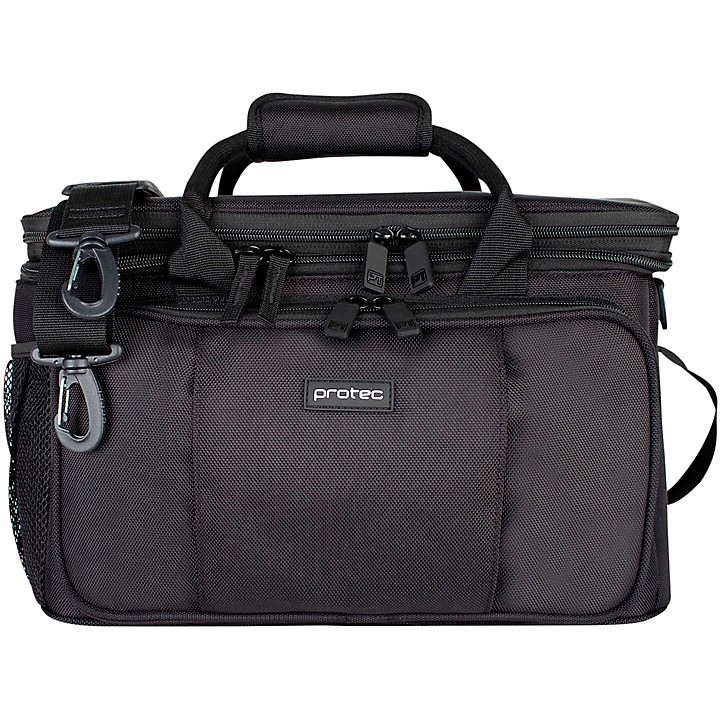 Customize to suit your needs while transporting valuable accessories.
Keep your vital accessories organized with this trumpet mute bag. With its compact design, built-in mute holder, large storage pockets, and customizable interior, there's space for everything you need. The exterior is made with weather-resistant 1680 ballistic nylon to handle wear and tear. Long-lasting, custom designed zippers keep everything secure, and the main compartment zippers also feature a lock hole. Transporting the trumpet mute bag is easy and comfortable, thanks to the padded handle wrap, durable rope handle and adjustable shoulder strap.

Inside, you'll find a durable and non-abrasive Nylex lining, with reinforced stitching and plenty of protective padding. The interior of the trumpet mute bag also features a built-in mute holder, designed to fit most trumpet mutes. You'll be able to quickly access your mute during performances and trust that the firm structure and zippered support will keep the mute stable. Customize the inside of your trumpet mute bag using the two vertical and three horizontal padded modular walls. Hook-and-loop fasteners are long-lasting and let you adjust the walls as you need.
Features
Includes
Trumpet mute bag with built-in mute holder
2 vertical modular walls
3 horizontal modular walls