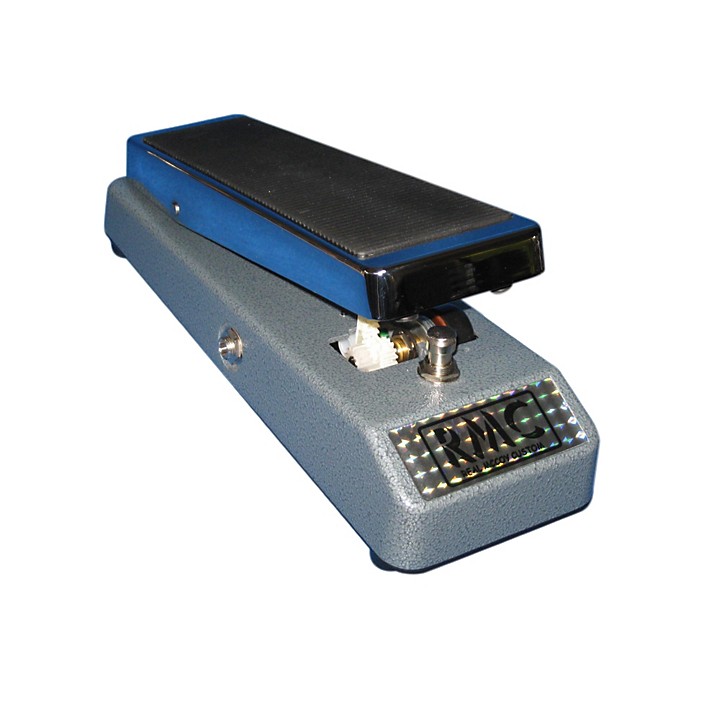 A great-sounding sturdy wah built to classic Italian specs developed and built by Geoffrey Teese.
Back in July of 2001, Real McCoy Custom released their version of a blueprinted vintage Italian Picture Wah. Now, 10 years later, RMC is proud to release the latest version of the RMC4/PICTURE WAH, housed in their new extended hammertone grey shell and topped with a chrome (RoHS Compliant) rocker and black footpad.

Inside you'll find free-standing Switchcraft jacks, a heavy-duty Italian on/off switch, double-clad circuit board, a metal can Halo inductor, rugged RMC ROC-POT, taper/resonance toggle switch, and tight tolerance componentry. No mojo parts, just mojo sound.

Just like all RMC wahs, the Real McCoy Picture Wah is developed and built by Geoffrey Teese and includes licensed fuzz-friendly technology, true-bypass, easily adjustable rocker tension, and AC adapter jack, and is covered by a limited one year warranty.
Features
Free-standing Switchcraft jacks
Heavy-duty Italian on/off switch
Double-clad circuit board
Metal can Halo inductor
Rugged RMC ROC-POT
Taper/resonance toggle switch
Tight tolerance componentry
Licensed fuzz-friendly technology
True-bypass
Easily adjustable rocker tension
AC adapter jack