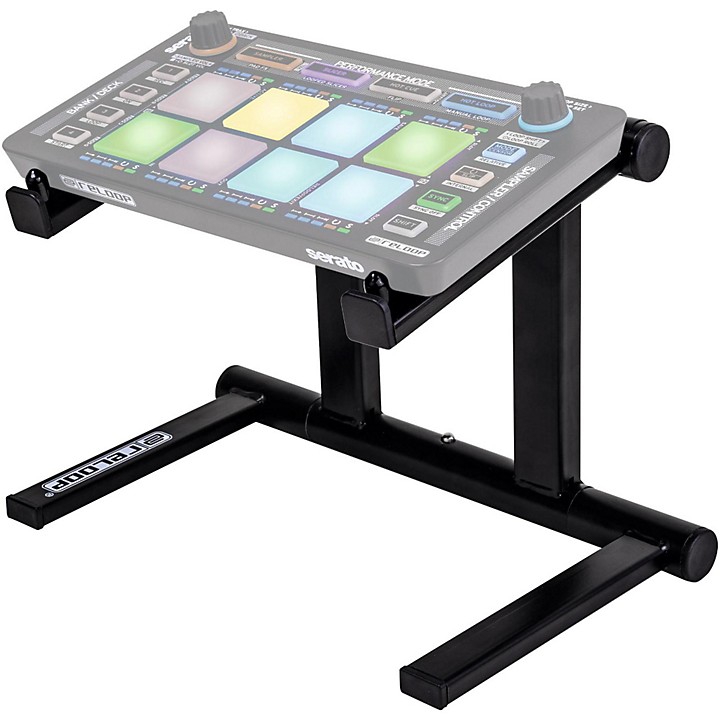 Stand for the Neon and other controllers.
The Reloop Modular Stand was designed to fit the performance pad controller Reloop Neon, guaranteeing a solid foothold an with ideal working height. Ideally, the Reloop Modular Stand is positioned near a turntable, allowing comfortable access to the sample, cue, loop and effect sections. Thanks to convenient snap-in knobs, the Reloop Modular Stand's setup is quick and easy.

The stand is also compatible with other modular controllers, effect devices or even the iPad and it can also be used in the studio to position your desktop synthesizer or drum machine at an ideal working height.
Features
Sturdy stand for modular controllers
Optimized for Reloop Neon
Quick and easy setup
No tools necessary for setup
Locking via snap-in knobs
Easy setup in two steps
Extra flat construction
Ideal working height: Perfect for positioning near turntable
Also compatible with other modular controllers, effect devices, desktop synthesizers, drum machines or iPad
Dimensions (folded): 10.3" x .9" x 7.25" (261 x 22 x 184 mm)
Dimensions (when set up): 10.3" x 7.25" x 7.25" (261 x 185 x 184 mm)
Weight: 1.9 lb. (861 g)