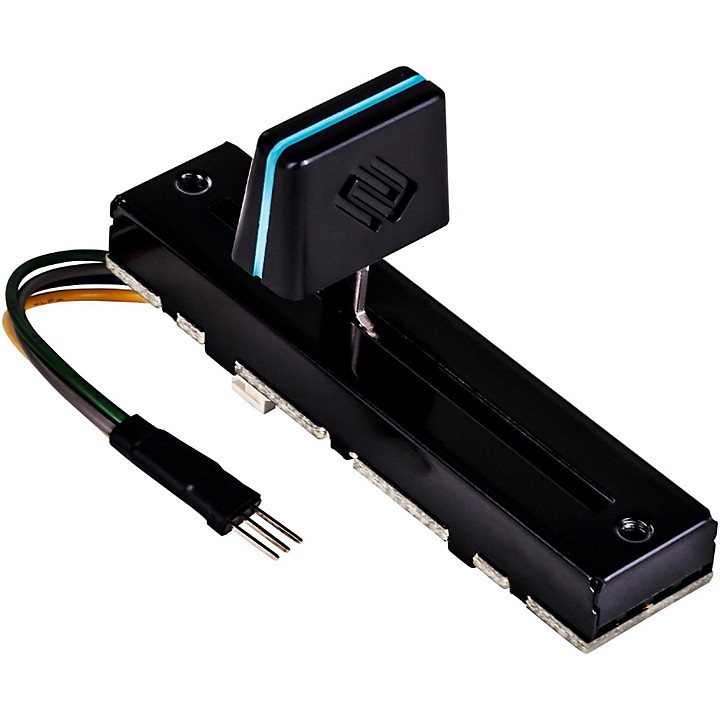 Revolutionary non-contact technology.
Optimized for the hardest scratching applications
The RMX Innofader has been specially developed to give users an effortless, professional performance even under the most rigorous use in the toughest conditions. Audio Innovate˜s revolutionary non-contact technology has created a fader that is perfect for the needs of professional DJs. The RMX Innofaders are accurately calibrated and ready for immediate use in any compatible Reloop product; however, the performance can also be personalized with the added ability to fine-tune the Cut-in and Cut-out points. The Innofader by Audio Innovate can now ne retrofitted to all Reloop devices that are identified as œInnofader Compatible.

Easy and quick mounting
The RMX Innofader represents quality throughout its design. The fader shaft is grounded to protect the integrity of the audio signal, and the design is tested to work for 4 million movement cycles, ensuring a long and reliable lifespan. The Reloop RMX Innofader is quick and easy to install on the professional RMX-22i/33i/60 and RMX-80 Digital DJ mixers. Inside the box, a blue performance fader cap completes the package.

Features
Designed to last more than 4 million cycles
Quick mounting
Cut-in and cut-out points can be calibrated
Buttery smooth operating tension for perfect scratching
Factory pre-calibrated for tight cut points
3-pin adapter cable for Reloop mixers included
Fader shaft with brush grounding for even more reliable applications
Precision adjustment in steps of 0.15 mm on both sides
Compatible with RMX-22i/33i/60/80 and all Reloop products with INNOFADER-compatible logo
Includes blue fader cap