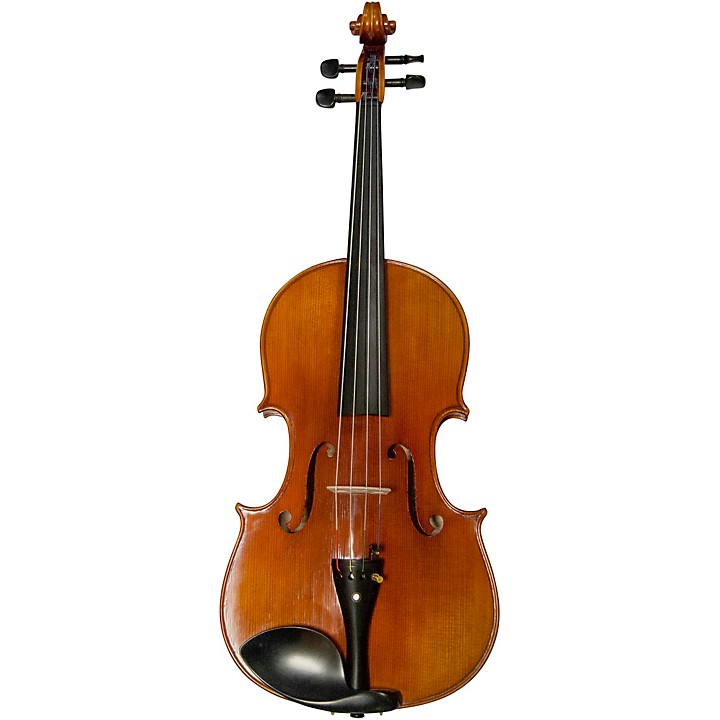 The viola for a new musical generation.
The Revelle 630 viola—due to its construction of master-grade, beautifully flamed maple back and carefully selected Russian spruce top—produces powerful and refined tones and dark and earthy nuance. It's an ideal viola for a budding performer. Available in 15" and 16" sizes.
Specifications
Maker experience is 12+ years
The 15" viola uses a Strad pattern; the 16" viola uses a Mahler pattern.
Hand-applied mildly-antiqued spirit varnish
Aged 15+ year plus Russian solid spruce top
Aged 15+ year plus Russian flamed solid maple back, sides, neck and scroll
Seasoned Ebony fittings
Wittner Ultra Tailpiece
Guaneri-style chinrest
French-made one-tree Despiau Bridge
Thomastik-Infeld Alphayue viola strings
Features
Wood: Fine Russian spruce top and well-flamed maple back naturally air-dried for 15-20 years.
Varnish: Hand-applied, finest quality spirit varnish with a lightly antiqued finish.
Fittings: French-made Despiau one-tree bridge, Wittner-style tailpiece, and well-aged ebony pegs.
Strings: Known world-wide as the "reference standard," Dominant strings—made with a highly flexible, multi-strand synthetic core—provide the tonal warmth and feel of a gut string while being impervious to changes in humidity. The sound is soft, clear with a stable intonation and they are rich in overtones.
Professionally installed and 100% sound adjusted in the U.S. for reliable and comfortable playability and optimal sound.