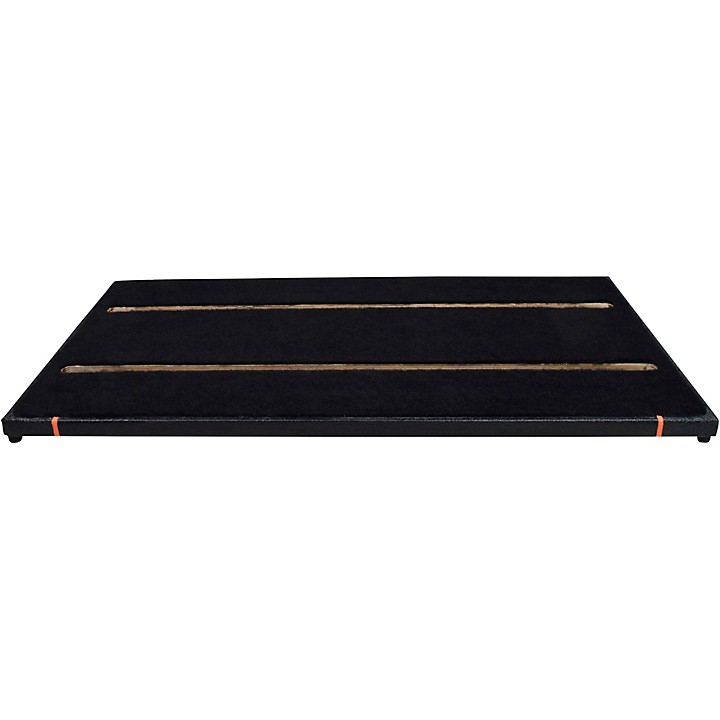 Get great style and plenty of room for your pedals.
Black tolex…a staple across live and studio equipment for decades so it's only right to wrap up some boards with it. Tailored to be understated and charming; your pedalboard will remain a powerful feature of your set up while retaining a level of elegance that will be appreciated by your audience.

Sized at 31 x 14.75 x 3.5 in. (79 x 37.5 x 9 cm), the size 4 is their largest pedal board on offer. Whether you are a touring musician with the need for a lot of pedals, or a player looking for the ultimate sound from their rig, this pedal board provides you with ample space holding up to 16 Boss Effects Pedals, and enough space underneath to mount your power supply.

This board offers the ability to install up to 8 Ruach Solderless Locking Jacks via the predrilled outlets on each side of board - allowing you to simply plug in an input and an output and play, with absolute peace of mind that no leads are going to come loose mid solo.

Specifications
Black Tolex finished pedalboard
8x Ruach solderless locking jack outlets
Rubber feet
Comes with carry case and velcro
31 x 14.75 x 3.5 in. (79 x 37.5 x 9 cm)