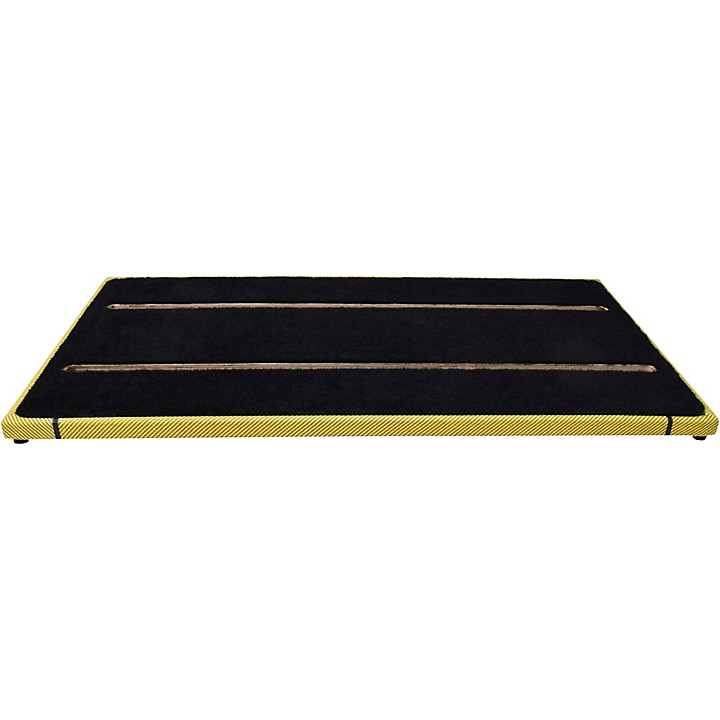 Treat all your pedals to some eye-catching style.
London, mid-1960's: music and fashion come together to help shape one of the most culturally defining decades of the 20th Century. This period is the inspiration for the Carnaby Street board, which is reflected in its stunning design. Hand crafted in Northern Ireland using top quality maple hardwood, each beautiful sunburst finish is applied by hand so no two boards are identical - a nod to the individuality of the '60s.

Sized at 31 x 14.75 x 3.5 in. (79 x 37.5 x 9cm), the size 4 is Rauch's largest pedal board on offer. Whether you are a touring musician with the need for a lot of pedals, or a player looking for the ultimate sound from their rig, this pedal board provides you with ample space holding up to 16 Boss Effects Pedals, and enough space underneath to mount your power supply.

This board offers the ability to install up to 8 Ruach Solderless Locking Jacks via the predrilled outlets on each side of board - allowing you to simply plug in an input and an output and play, with absolute peace of mind that no leads are going to come loose mid solo.
Specifications
Maple hardwood
Sunburst finish
8x Ruach solderless locking jack outlets
Rubber Feet
Comes with carry case and velcro
Dimensions: 31 x 14.75 x 3.5 in.