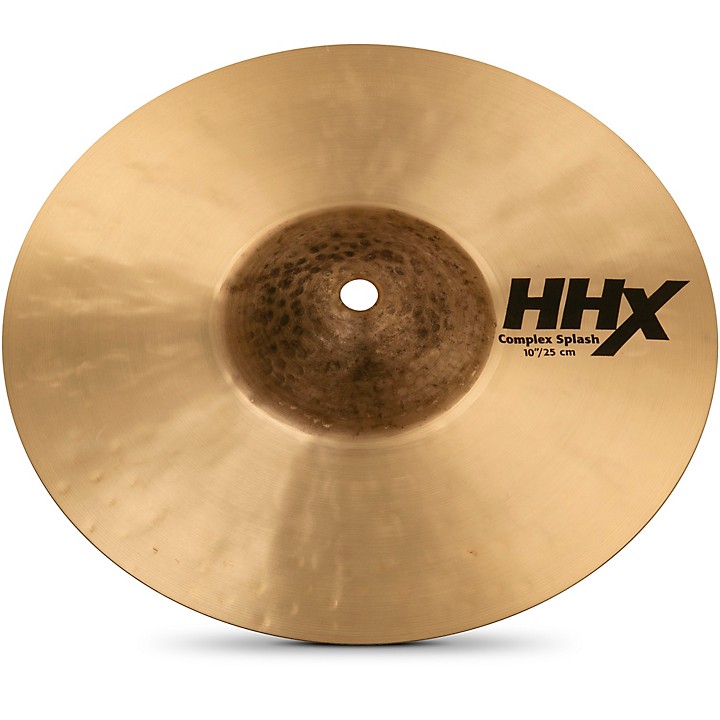 Dark splash cymbal with raw bell and hybrid hammering pattern
The SABIAN HHX Complex splash cymbal packs a ton of dark complexity into a quick, pure note. It's especially suited to drummers who play jazz, fusion, alternative, indie rock or any other genre that requires fast, tonally deep accents.

Using trickle-down technology gleaned from years of developing some of the world's top selling cymbals lines like Evolution, Legacy and even Artisan, SABIAN developed the HHX Complex line to reach new depths of exquisitely dark sound. The HHX Complex splash from SABIAN employs a combination of HH and HHX hammering, a raw hammered bell and a number of the aforementioned proprietary methods.

The versatility to easily cross musical styles has always been a hallmark of the HHX line, and the HHX Complex splash is no exception.
Features
Splash cymbal with deep, complex hammering pattern
Mixes crafting techniques to create a note that is quick and pure
Raw hand-hammered bell enhances low-end punch
Designed to combine complex sound with versatility