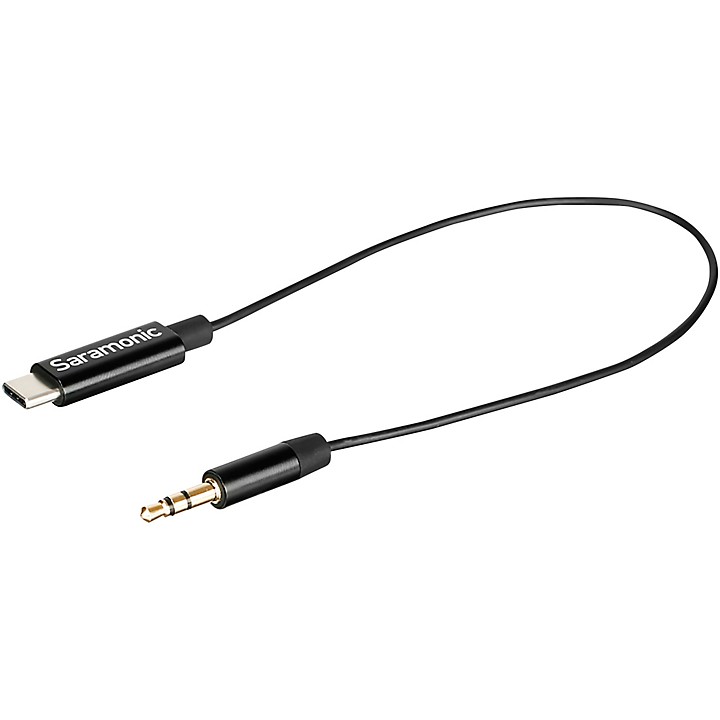 Versatile adapter cable for recording in stereo or mono.
The Saramonic SR-C2001 is a short adapter cable with an USB Type-C connector on one end and a male 3.5mm TRS plug on the other, allowing users to connect a multitude of audio sources and equipment to the USB-C port on smartphones, tablets, computers and more. The versatile SR-C2001 also allows you record to your device in mono or stereo sound. Perfect for mono, or stereo microphones, mono summed output or dual mono out from dual wireless receivers, like the UwMic9 system, stereo, or mono audio feeds from a mixer and so much more. You can even use the SR-C2001 to record the output of a record player or audio cassette player to the USB-C port on a computer to digitize analog media. The SR-C2001 is a high-quality cable that features that is built to last, featuring gold-plated connectors which provide the best possible signal transfer and corrosion resistance.
Specifications
Digital connector: Male USB Type-C
Analog connector: Gold-Plated 1/8" (3.5mm) TRS Male
Cable length: 9"
Weight: 0.2 oz.