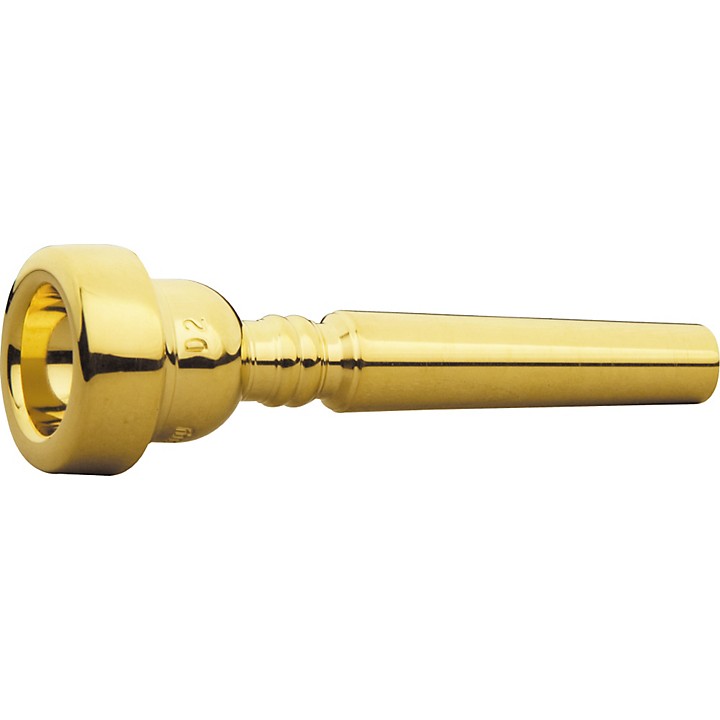 An evolution in mouthpiece design utilizing several concepts from the standard Schilke line, the Symphony Series models are on the larger side of the mouthpiece spectrum creating a deep, vibrant sound with a well-focused center and conceptually developed to meet the demands of the modern orchestral player. They have comfortable rim shapes that provide a clean, crisp attack. The Symphony D Series models offer a deeper bowl shape cup.
Specifications
D1: 24 throat. Deeper bowl shape cup that still provides feedback for control. The D cups have a smaller version of the Schmidt backbore, tighter to balance the deeper cup.
D150: 24 throat. Deeper bowl shape cup in 150 rim diameter.
D2: 24 throat. Deeper bowl shape cup in 2 rim diameter.
D3: 24 throat. Deeper bowl shape cup in 3 rim diameter.
Features
Available sizes: D1GP, D150GP, D2GP, D3GP
Model number: Comparison to standard Schilke models—D1 = Schilke 19 or 20; D150 = Schilke 18; D2 = Schilke 16C4 or 17; D3 = Schilke 15 or 14
Finish: Gold plate
WARNING: This product can expose you to chemicals including Lead, which is known to the State of California to cause cancer, and to cause birth defects or other reproductive harm. For more information go to www.P65Warnings.ca.gov.