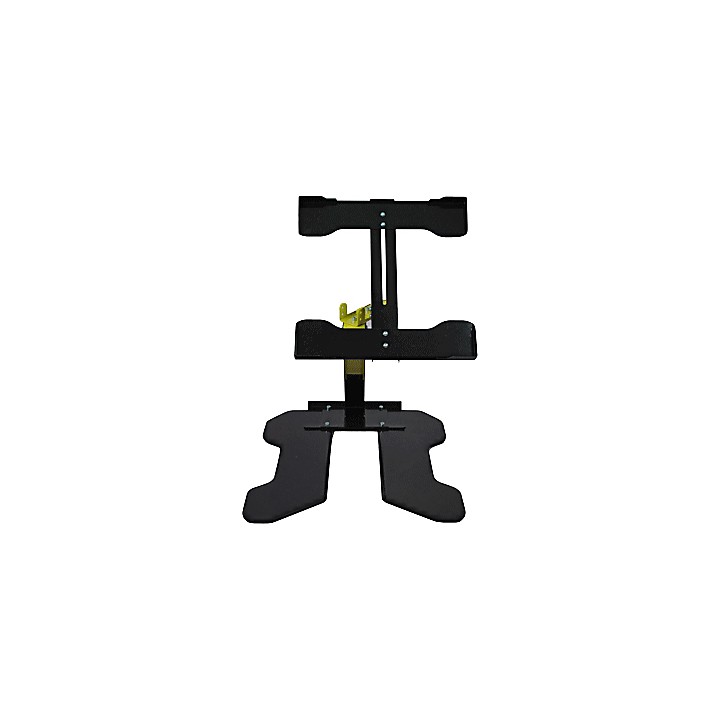 Locks your equipment in the most ergonomic position.
The CRO30 Crane Laptop/CD Player Stand has a robust mechanism which enables you to lock your equipment in the most ergonomic position. This a modular design stand - you can choose the swivel joint set-up. It can be used free-standing with the base plates or the base plates can be removed and it can be attached directly to any stand.

The patented design takes its inspiration from industrial cranes and the quality and engineering of the stand certainly live up to the name. Professionally engineered bracket' with secure bass plate works with any desk or DJ stand. Fully height adjustable - up to 20 inches. Reach adjustable. Accommodates a range of equipment up to 17 2/8 inch wide ie: pioneer CDJ850/CDJ900/CDJ1000/CDJ2000/ any CD player/ 2 x CDJ350 or laptop.

Extra feature - double jointed so the equipment always faces you in any position. Totally secure all metal construction. At one point the steel for the base is nearly ½ inch thick. Tiltable equipment position. Ground up design - every dimension designed for a purpose. Equipment friendly fixing plates have cut outs for heat sinks on CD players etc. Cable friendly. Suitable for the all CD turntables - can accommodate all standard laptops and effects pads.