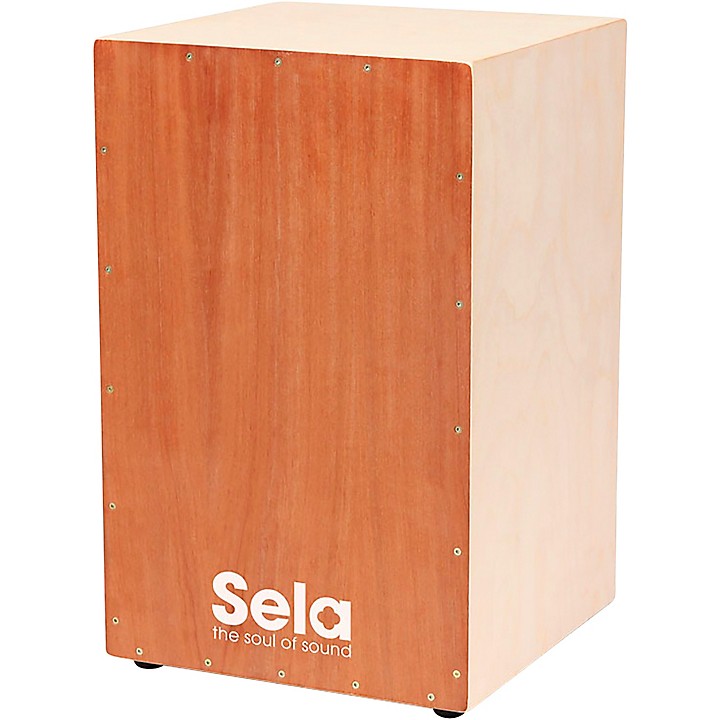 Simple construction will have you playing in no time.
With the Snare Cajon Kit from Sela you can build a professional, well looking Cajon with a great sound in very short time while having a lot of fun. All tools and expendable materials are included (except a cordless drill/driver)!

You don't even need to be technically talented, because the precisely prefabricated components will guarantee a quick and easy assembly. Each step is well documented in the included manual. After about three hours your Cajon will be ready to be played on. Even if you have never built a Cajon before you will have a professional instrument that sounds amazing with its deep bass and crisp snare sound.

The individually adjustable clap corners offer additional sound options. With the removable Sela Snare System you have two instruments in one: a modern, professional cajon with an authentic snare sound and a traditional Peruvian cajon without a snare.
Specifications
Kit Includes
Tools and consumables
Removable Sela Snare System
Individually adjustable Sela Snare Sound
Resonance Body: 11 layers birch, 15 mm
Sela "Thin-Splash" face veneer playing surface
Special Clap Corner sound
Nonslip rubber feet
Detailed construction manual
Online video tutorial
Cajon method with CD
High quality parts "Made in Germany"
Measurements: 47 x 30 x 30 cm
Weight: 6 kg