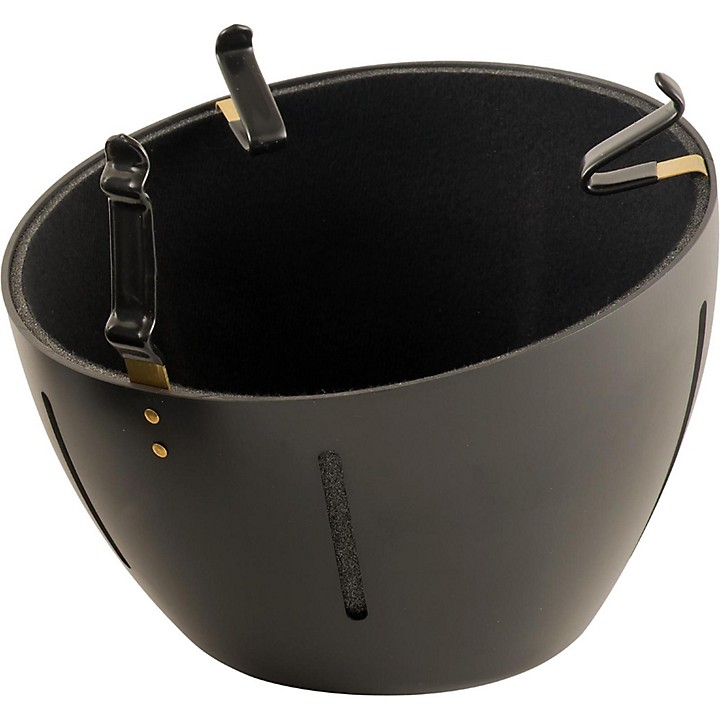 Innovative bucket mute for bass trombone.
Soulo Mute is perfectly in tune in all registers (including pedal tones), has no back-pressure, and no 'squirrely' notes. The coated brass clips are flexible so as to accommodate all bell sizes and to allow for quick on and off. It is considerably lighter than all other brands on the market.

Soulo Mute offers two adjustable positions, each of which allow for different colors in the sound. It now comes with a 100% organic cotton bag to protect it from wear and tear and provide a third sound color option, and it behaves like a darker bucket mute with the bag stuffed inside.

This allows the trombone player to blend perfectly in a section comprised of different brands of bucket mutes. It works great for performance and sound recordings, as it will never fall off the bell.
Features
Perfect pitch in all registers
No back-pressure
2 Adjustable positions for different color sounds
UNBREAKABLE clips allow quick on and off
Can be used over top other mutes
Extremely lightweight, only 12.5 oz
Ships with cotton bag, which can be used as additional stuffing
For 9.5" bells