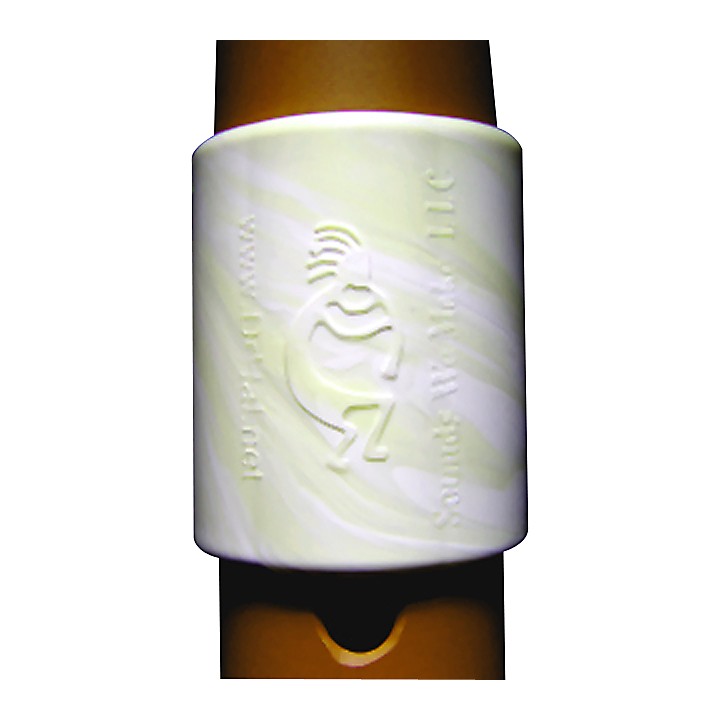 A rugged and lightweight flute perfect for taking on backpacking and camping trips.
The Native America-Style Flute with Contemporary Native Fingerings is a 6 hole A/C Native American style flute with adjustable snap-on tone clip made from high impact plastic . The word style is included here because federal law requires that non-Native Americans involved in the manufacture of Native American products give some indication on the product that the product was not made by a native American. This is not a toy. The simplicity of design and lightweight materials should not fool you. This instrument beautifully produces the full range of pitches associated with the Native American Flute without some of the problems of wetting out and upkeep.

The flute is pitched so the lowest note sounds A (a 6th above middle C). The primary major scale is C major. It plays all the chromatic pitches from C (an octave above middle C) to C'. The inherent pentatonic features of the 6 hole Native American flute allow limitless creative options.

This is a lightweight (3.4 oz) ABS (purposefully not PVC for health and environmental reasons), yet rugged plastic instrument that holds up to the riggors of backpacking or camping. Its size, weight, and sturdiness makes it the perfect instrument to take with you on any trip. Fingering standard = contemporary native flute fingerings. The cedar red coloring is in the plastic and its use meets all FDA 181.32 paragraph 11 specifications (b) (1) (2) (3).
Features
6 hole A/C Native American style flute
High impact ABS plastic
Produces a full range of pitches
Easy maintenance
Perfect instrument to pack along on any trip