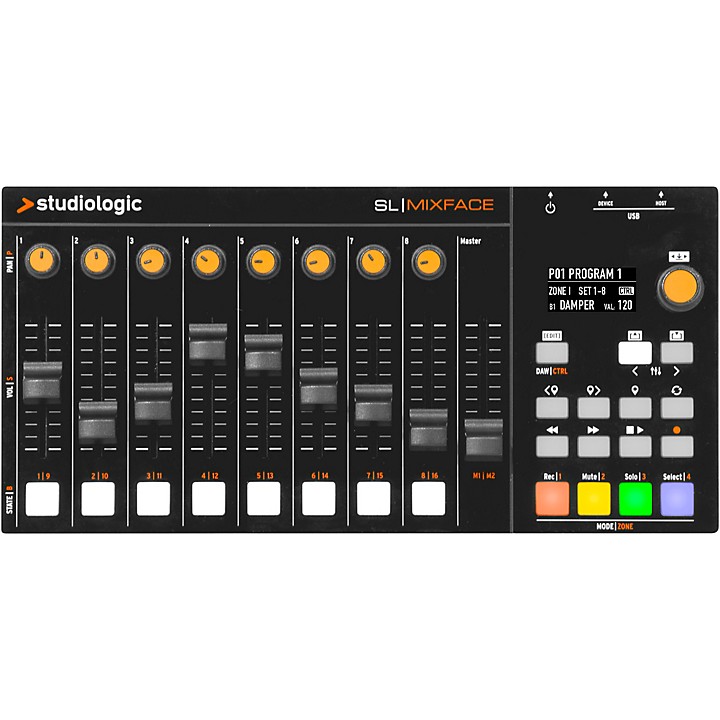 Connect and control your DAW from anywhere with this portable device.
The SL MIXFACE is a complete controller which combines style and simplicity with a powerful engine. Designed for mobility, you can bring it everywhere and use it with total freedom thanks to its ability to host and auto-map to major DAW apps.
Its connectivity and the internal batteries make it a perfect portable device that can also be used on your desktop.
Press a button and switch the control from the DAW environment to your favorite instrument and vice versa. All the Transport functions are always ready to go, while you can edit any sound parameter of the instrument or mix the tracks of your song.
The SL MIXFACE is able to host any keyboard, turning it into a full 4-layer MIDI controller. Thanks to its connectivity ports, it communicates with any computer as device via Bluethooth and USB simultaneously.
Features
Compatible with all popular DAWS
Controls are auto-mapped to Ableton Live, Logic Pro X, GarageBand, Cubase, Pro Tools and more
Control faders, pan knobs, and transport functions
Hosts any keyboard MIDI controller