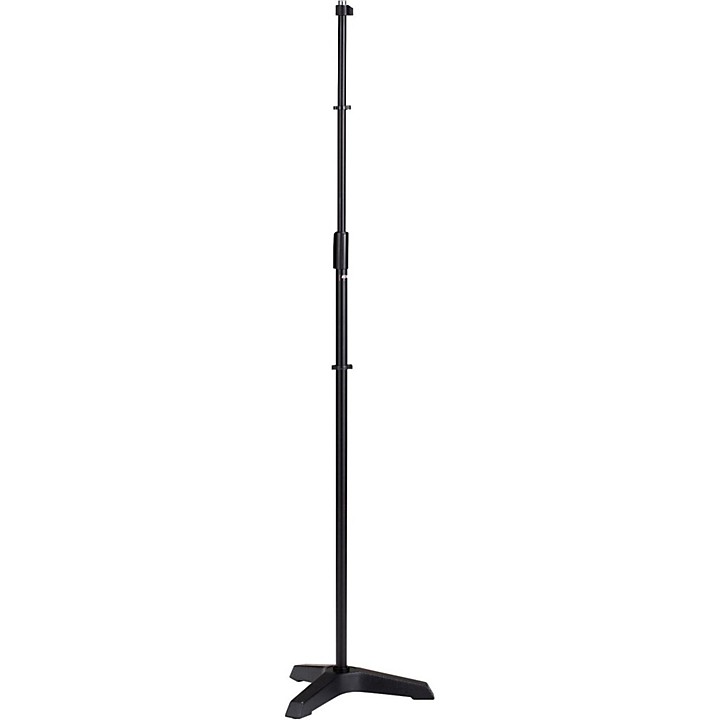 Straight stand with cast, truncated-tripod shaped base.

The Iron Works Studio Series MS750TBK straight stand with cast iron base represents yet another side of Tama's innovative engineering brilliance at work. It's ideally suited for speakers, vocalists, classical string performers, or any situation where a solidly anchored stand is needed, but floor space is limited.

The die-cast locking thumb nut's larger, sure-grip design allows greater leverage for faster, easier set-up and breakdown. And Iron Works' sturdy zinc, die-cast adjustment collar will be appreciated by drummers burned by the performance failure of flimsy plastic collars.

A cleverly designed Latch-Lok Sleeve Insert inside the main height adjustment mechanism prevents the collar from wearing out over time—so you'll never have to worry about endless collar turning that fails to ever tighten its grip.

Features
Die-cast Locking Thumb Nut
Sure-Cast Adjustment Collar
Latch-Lok Sleeve Insert
Smaller footprint, solid-cast tripod shaped base
Height: 945mm – 1,685mm (37.2" – 66.3")
Weight: 3.8 kg (8.4 lb)