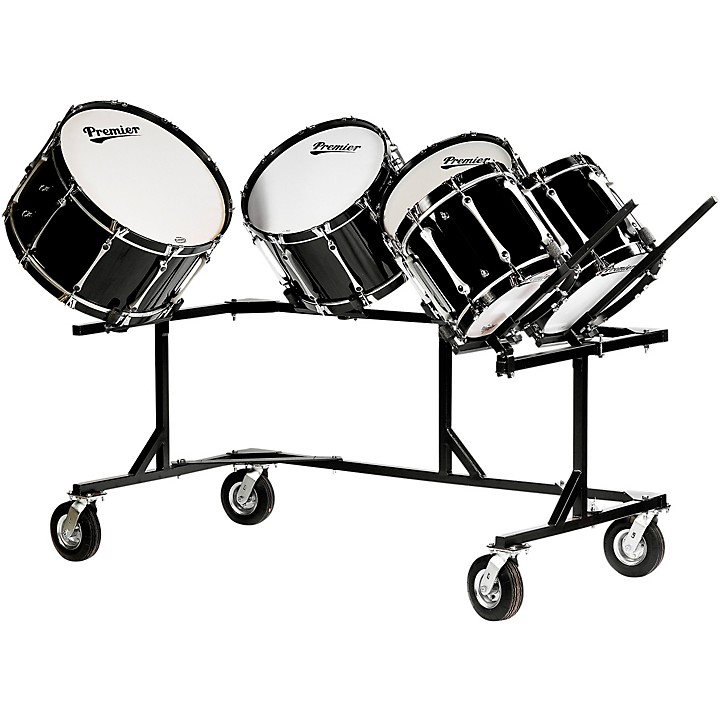 Titan Field Frames are some of the strongest, most durable frames on the market.
Titan Field Frames are designed to be the strongest, most stable, most durable percussion frames, racks and carts available. Each frame is made by hand to exacting standards. Every design feature is the result of input from real band directors who are on the road to games, competitions and exhibitions. Your input makes every Titan Field Frame precisely the gear you need, and it is built to last. These frames are made of steel – no wood, no aluminum. They come standard with no-flat, puncture-proof, industrial grade casters. Every weld, joint and edge is ground smooth to protect your kids and your instruments.

The Titan 5-Bass Field Frame is pit innovation that can give one player a full bass drum range (Think Taiko Drumming for Marching Band!). This frame is based on the Titan 6' Percussion Field Frame, but includes 5 padded bass drum clamps.
Features
All steel construction
360° weld at all joints
Welded end caps (no plastic)
8" industrial no-flat casters
Accessory rail on 3 sides
Uses standard 1.5" percussion clamps