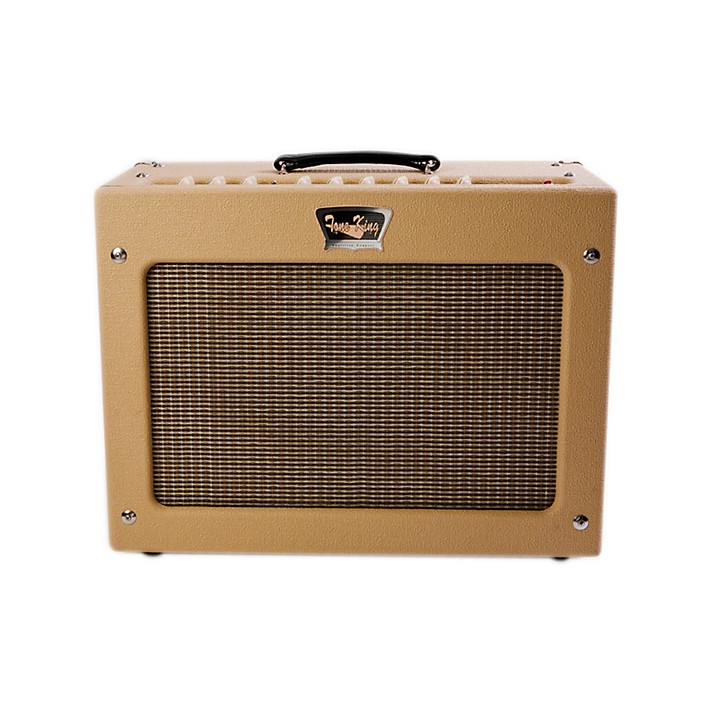 Three dimensional sound, offering huge tonal variety and modern reliability.
Vintage takes flight with the Tone King Sky King combo amp. It combines the warm, organic quality of a vintage amp with the huge, three dimensional sound of a modern, high-end amp. For those familiar with Tone King models, the Sky King combines the chunky, old-school vibe and touch-responsive feel of the Falcon with the, flexibility, wide tonal options and features of the Imperial"all in a larger format for a bigger sound. A pentode/triode switch gives you the option of a crisp, present sound with a fast attack, or burnished, bell-like tones with depth and resonance.

Fully hand-wired, which extends the sound into a new dimension. Mark' hand wiring scheme gives this amp an especially intimate, tactile feel. Built-in Ironman attenuator adds tremendous functionality and value"and the Ironman in the Sky King has dual attenuation controls (lead and rhythm) to perfectly meet your needs.
Features
One 12" Celestion G12M65 Creamback
Ouptut Tubes 6L6GC (x2), 12AX7(x4), 12AT7, 5U4G
Footswitch Channel Switch and Tremolo
Tube-driven spring reverb
Tube-driven tremolo
Handwired Circuitry
Built-in Ironman Attenuator
35W