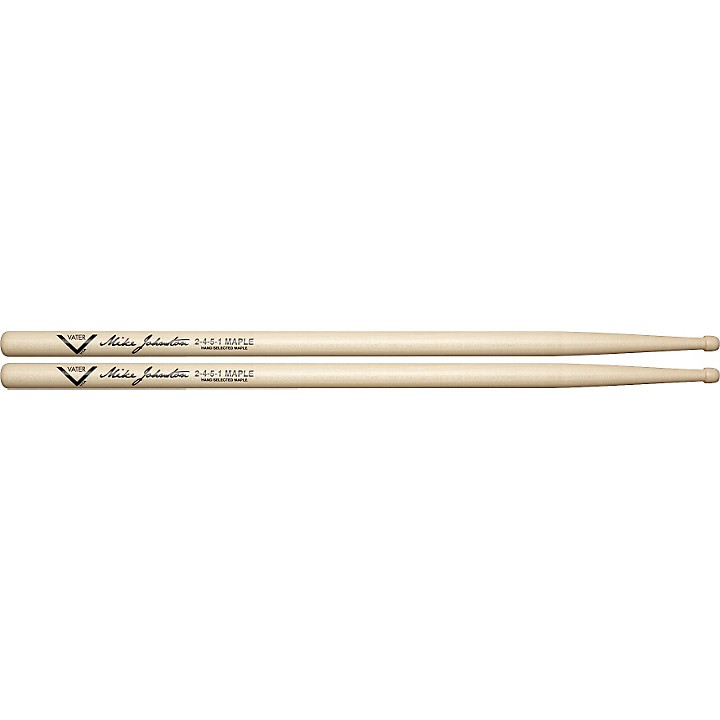 A light weight stick that will sweeten up your chops.
Educator Mike Johnston's 2451 is a great all-around design that can be used in any musical style. It has a grip size between a 5A and 5B with a gradual taper to a barrel tip for ride cymbal definition, as well as a fantastically quick feel around the kit.

The Sugar Maple version of the 2451 is perfect for lower volume and lesson room type settings.

"The 2451 is the stick I have dreamed about my whole career. This stick feels amazing in my hand and even better on the kit!"
-Mike Johnston

Mike Johnston began studying the drums at the age of 5. He spent the next 15 years studying privately with some of the greatest educator/drummers of our time, including Pete Magadini, Steve Ferrone, and Aaron Smith.

At the age of 21, Mike received his first major label record deal with his band Simon Says (Hollywood Records) and spent the next 5 years touring the world. He received a gold record for his contributions to the Varsity Blues soundtrack and has appeared on The Late Show with Dave Letterman as well as on MTV's Fashionably Loud. Mike has also toured with Warner Bothers Recording artists FILTER.
Features
Length: 16 in.
Diameter: 0.580 in.