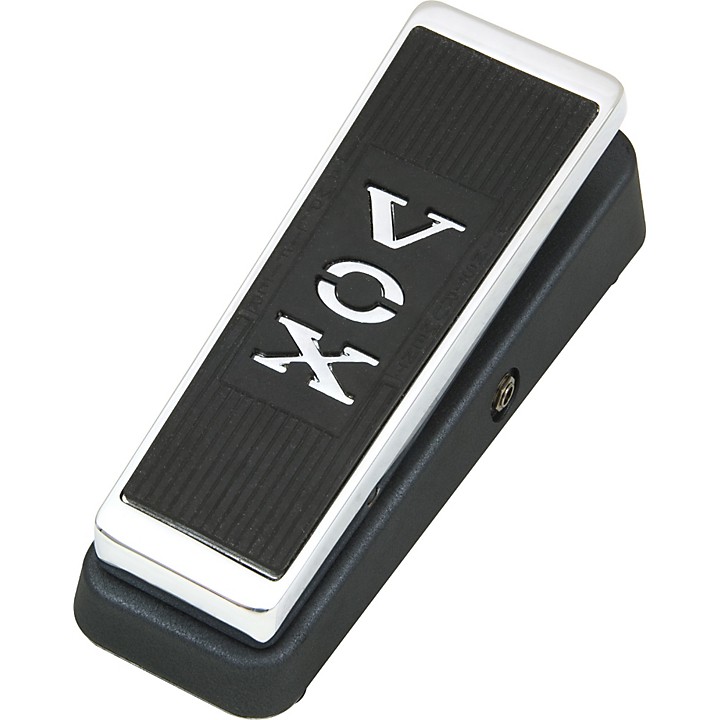 The real sound and feel of this classic guitar effect.
The V847A Wah-Wah pedal is an enhanced version of the most famous guitar effects pedal of all time. Based on the specifications of the original pedal developed by VOX in the '60s, this version offers guitarists the same legendary tone with the addition of AC power capability and a buffered input jack for preserving the unprocessed guitar tone when the pedal is not engaged. The pedal's inductor has undergone a redesign to be closer in specification to the original VOX wah inductors, for improved dynamics and tone. These additions will benefit players of all genres who use a wah pedal as an integral part of their sound.
About the Wah-Wah
VOX developed the world's first Wah-Wah effect during the '60s in an effort to allow guitarists to emulate the sound of a trumpet being muted - an important musical ingredient of the day. VOX's original Wah-Wah pedal quickly gained widespread popularity and its unique sonic characteristics have encouraged further experimentation by guitarists ever since. Having made spotlight appearances on some of the most famous recordings of all time, the Wah-Wah is still considered "must-have equipment" for guitar players of all levels and abilities today.
Features
Input/Output jacks: INST jack, AMP jack
Power supply: One 9V DC battery 6F22(S-006P)
Power consumption: 540uA @ 9VDC
Battery life for continuous use: approximately >100 hours with manganese battery (will vary depending on conditions)
Dimensions: 102(W) x 252(D) x 75(H) (including rubber feet, pedal in lowest postion)
Weight: 1673g (including battery)