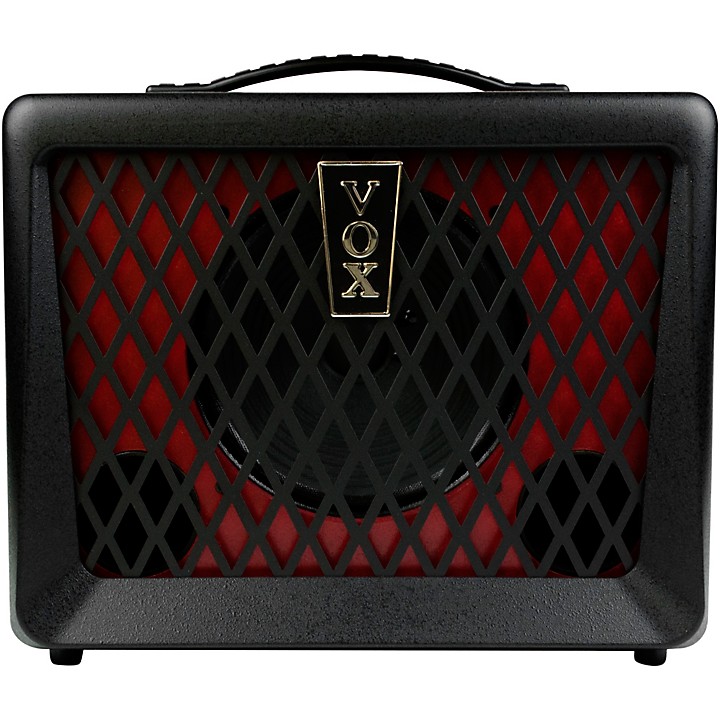 Smooth, rich bass tone that's easy to take wherever you play.
The VX50 BA offers 50W of smooth Vox bass tone for live or studio performances. The highly portable combo features a single with a 4-band EQ for thorough-yet-simple tone shaping, plus a built-in compressor to keep things tight and punchy. The cabinet construction is also optimized for low-end projection, so you're sure to sound great anytime.

The VOX VX50 BA is a compact, lightweight and cutting-edge bass amplifier with an impressive 50 watts of output power and rich, deep bass tone courtesy of the Nutube-equipped pre-amp. Beyond its impressive sound, the VX50 BA provides players with a 4-band EQ, as well as on-board compression and overdrive for dialing in tight, punchy tones. There's also a full assortment of input/output jacks for connecting your headphones, media player or PA system. Weighing in at only 9.9 lb., the VX50 BA is a fully-featured bass amp that's perfect for the bassist on the go.

The compact and lightweight VX50 BA features a VOX original 8 in. speaker, a unique bass reflex structure that ensures ample power and rich low-frequency reproduction, and warm vacuum tube sound courtesy of Nutube. There's also a 4-band EQ that allows detailed sound-shaping, a compressor effect that's indispensable for bass, and an overdrive effect that provides everything from subtle grit to high-gain overdrive.

Also provided are a full complement of input/output jacks, including an aux. in jack, headphone jack and a direct out jack for direct connection to your PA system. Aesthetically, the VX50 BA sports a red color scheme, a traditional VOX vertical logo, and a metal grille for a distinct and edgy look that's sure to stand out on stage.

Specifications
Power: 50W
Single channel
Single input
Speaker: 1x8 Vox
Controls: 4-band EQ, compressor, overdrive
Built-in compressor
Aux. input
Headphone output
Metal grille
Bass-reflex cabinet structure
Weight: 9.9 lb.
Features
Ample output, and a specially‐optimized bass‐reflex structure to reproduce rich low‐frequency sounds
Four‐stage EQ allows the bassist to precisely shape their sound
Compressor lets you enjoy a tight, punchy sound