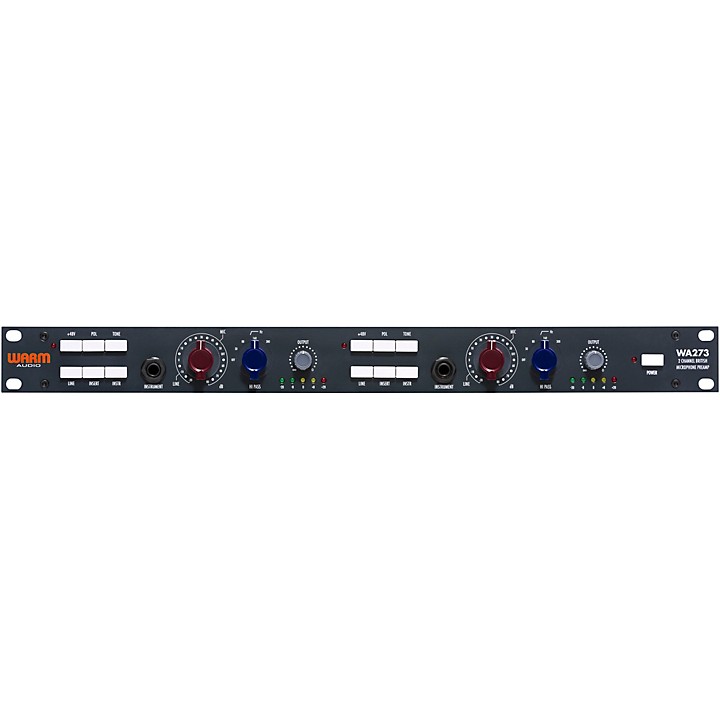 A dual-channel preamp modeled after the vintage and venerable '73-style of mic pre
If there's one style of preamp that professional engineers would unanimously agree has defined the tone of pop/rock records for decades, it would most definitely be the '73-style of mic pre. '73-style preamps have been massively used in recording and live applications for many years and are still considered to be the "Holy Grail" of preamp choices today. The Warm Audio WA273 is a dual-channel '73-style preamp that pays careful homage to British audio history and features phantom power, a high-pass filter rotary dial and switchable rotary dial for Line and Mic levels.

It was imperative for Warm Audio to match the tone and sweet character of the vintage '73-style mic preamps to create a sonically accurate reproduction with the WA273. Easily classified as a studio and live workhorse, the WA73 is a versatile tool that will work with all kinds of microphones whether a condenser, dynamic or ribbon mic. The WA273 equally shines on all types of sources: vocals, guitars, bass, drums, percussion, orchestras, keyboards and even as a tone-shaping tool to run partial or complete mixes through. With 80dB of gain and a fully discrete Carnhill Transformer balanced signal path, there's no recording, mixing or engineering task that the WA273 can't handle.

Features
A dual-channel preamp modeled after the vintage and venerable '73-style of mic pre
Hand wired and hand assembled
UK custom Carnhill transformer
80dB of gain via resistor stepped gain switch
TONE button changes input transformer impedance for varying tone
48V phantom power, XLR & TRS inputs, Line level TRS input, XLR & TRS line level outputs
19" rackable