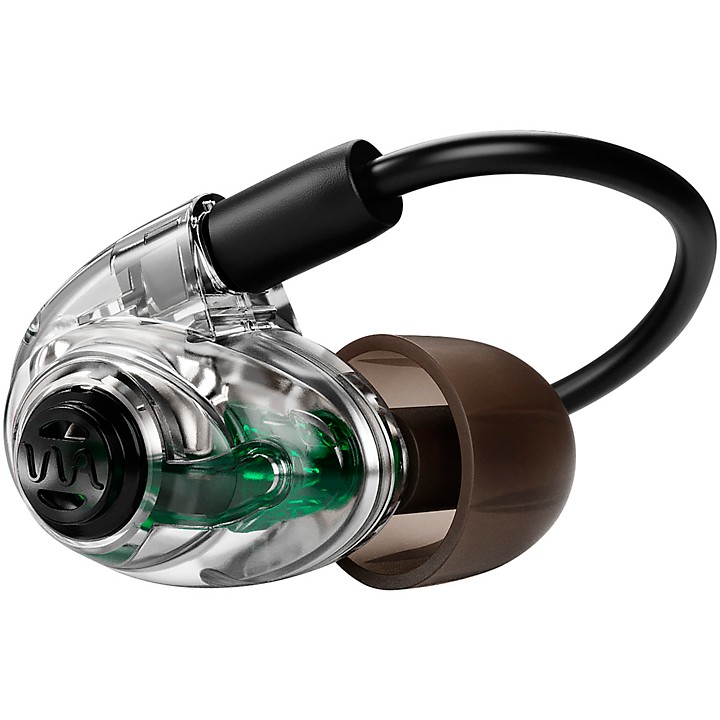 Professional in-ear musician's monitors with passive ambience and triple balanced-armature drivers.

With Westone Audio's AM Pro X 30 professional in-ear musicians' monitors with passive ambience, you no longer need to remove your in-ear monitors between songs. Expect exceptional sound while still being able to hear the world around you. Using in-ear monitors onstage in a worship setting can often mean long periods of time between songs you are playing. While you're waiting, you may want to hear what the minister is saying or have a brief discussion with a fellow musician about the next song. With Westone Audio's AM Pro X 30 in-ear monitors, you can set the stage for the best performance of your life.

Westone Audio's AM Pro X 30 feature proprietary design that produces accurate and detailed sound. It has a low-profile and ergonomic design that allows all-day use with no ear fatigue. Additionally, left and right earpiece responses are matched to a +/- 3dB tolerance, and Westone Audio's proprietary ambient technology combines passive ambient sound with the monitor mix. Includes proprietary T2 cable with 3.5mm jack, 5 Pair Foam and 5 Pair Silicone tips, and an impact-resistant monitor vault.
For over three decades, Westone Audio has been pioneering premium in-ear solutions, with industry-first innovation.

Specifications
Sensitivity: 124 dB @ 1mW
Frequency Response: 20Hz – 18kHz
Impedance: 56 ohms
Driver: Triple balanced-armature with 3-way passive crossover
Features
Triple balanced-armature drivers
All-day comfort
Acoustic symmetry
Proprietary ambient technology