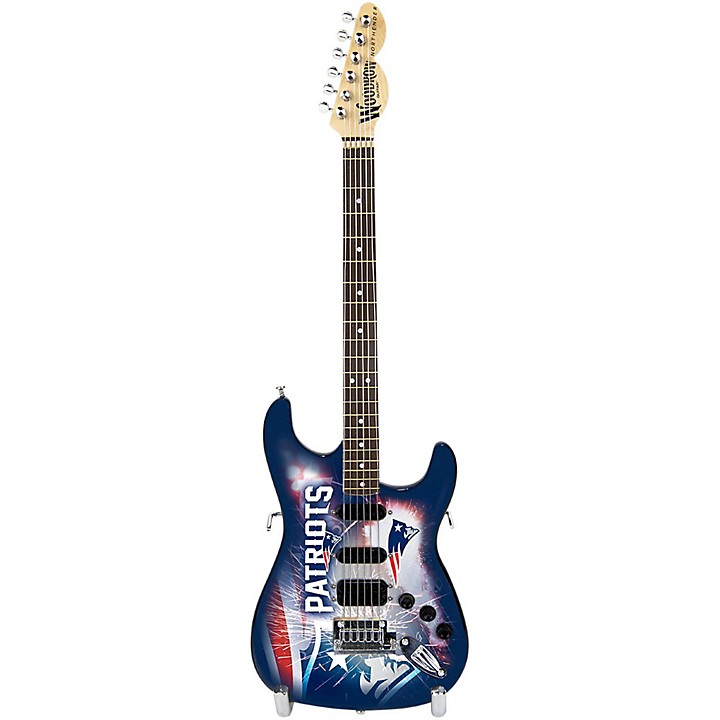 A limited-edition work of art.
Each professionally crafted Woodrow guitar is a highly collectible, limited-edition 10 in. work of art. Each receives its own delicate limited-edition engraving on the metal plate, located at the base of the neck on the guitar's body. Whether you have a football-themed party, or just want to show your friends that you're a die-hard collector and fan, these little guitars are a cool way to decorate. Choose your favorite team from the drop down menu.
Built with a gorgeous rosewood fretboard and a solid maple neck, you can rely on these professionally crafted guitars to keep your decor rockin'. With spectacular graphics designed in North America, your limited-edition Woodrow NorthEnder guitar will be the envy of your friends' fan-caves and offices. Guitar stand and black Woodrow-branded gig bag is included with the purchase of each NorthEnder guitar. Packaged individually in a lightweight, easy to carry box.
So decorate and celebrate your favorite team with this miniature dream.
Features
Limited-edition custom body NFL artwork
Solid wood body
Maple neck and headstock
Rosewood fingerboard
Guitar stand and black Woodrow-branded gig bag included
Single and dual coil pickups for flexible tone
Adjustable bridge
Includes whammy bar
Signature Woodrow headstock
Professional weight, easy to play
Individually numbered on engraved metal plates in a limited-edition series
Officially licensed by the NFL