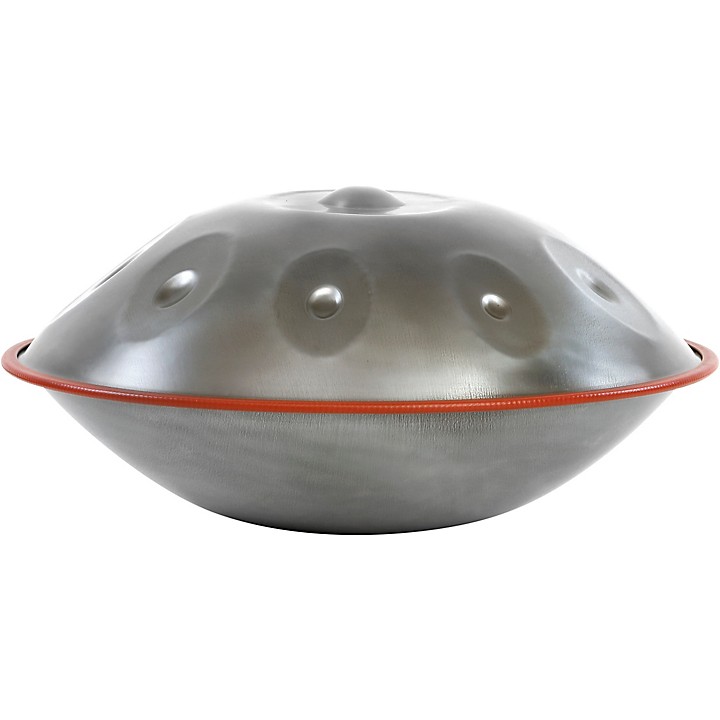 Soothing steel tones anyone can play.
The X8 Drums Pro Handpan delivers soothing ethereal and enchanting sounds. This stainless steel hand drum is ideal for solo performance as well as ensembles; play it acoustically or add a pickup to amplify your sound. Handcrafted by master tuners, each X8 Drums Pro Handpan features a center note and eight additional notes allowing players to create rich, dynamic arrangements regardless of skill level.

This versatile instrument is most popularly used for accompaniment amongst music therapy practitioners, yoga groups, holistic healers, and has become a rising element to new age musicians and EDM artists. Available in six keys, purchase includes form-fitting, padded backpack with carrying handles. Play with the band around the Handpan or easily remove it for a different sonic experience.
Specifications
X8 Drums Handpan 2-year Warranty
This warranty covers defects in materials and workmanship for the period of two years from the documented original date of purchase. It applies to unaltered products properly stored, transported, played properly and used for their intended purpose.
Claims related to negligence and extreme conditions will not be considered.
In the event a handpan requires re-tuning, X8 Drums will connect the original purchaser with an approved tuning professional in the United States. Customer is responsible for shipping and service costs related to re-tuning, unless re-tuning is required within 30 days of the original date of purchase and is related to a manufacturing issue.
X8 recommends saving the original carton for safe and efficient shipping of the handpan. Contact the X8 Drums Customer Care Team at support@x8drums.com for warranty claims.
Features
Material: Stainless Steel
Finish: Brushed Steel
Tuning: D Amara
Center Note: D3
Tones: D3 / A3, C4, D4, E4, F4, G4, A4, C5
Handpan Belt Color: Brown
Weight: 10 lb.
Diameter: 23"
Height: 10.5"