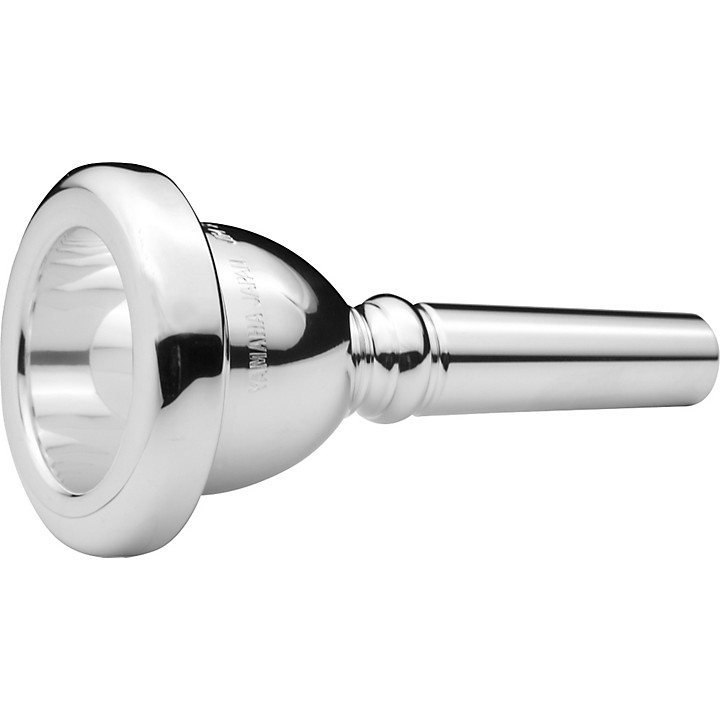 Give your tuba the sound of Self.
Jim Self's signature Replica Series mouthpiece embodies his years of experience playing all types of music in demanding situations. Jim doesn't like changing rims, so he uses the same mouthpiece on all his tubas. It is a medium-large rim that is comfortable to play for the many hours a day required in his work. The cup and backbore are rather large for the best combination of a good centered attack and a warm, alive sound. Jim says, "I feel more accurate on the high notes than on any previous mouthpieces, and on the low ones too." Silver-plated.

Whether or not you have heard his name, you have heard the Jim Self sound. His beautiful tone and lyrical phrasing have inspired leading studio composers to write prominent tuba solos for him in their scores. He has worked in all the major Hollywood studios, performing on over 900 motion pictures and hundreds of TV shows. His solos in major films include Jurassic Park, Home Alone, Sleepless in Seattle, Star Trek VIII, and the X-Files. His tuba was the "Voice of the Mothership in Close Encounters of the Third Kind.

Yamaha's Replica Series mouthpieces come after year of collaborating with hundreds of the world's best players at their R&D Ateliers. These players were unsatisfied with the commercial models out there and knew the Yamaha technicians would deliver exactly the tone and response they wanted. The demand for these mouthpieces has grown, so Yamaha decided to offer a select lineup. Each Replica Series mouthpiece is produced on a precise, computer-controlled lathe to guarantee each one is exactly the same as the one used by its namesake.

Features
32.86mm inner diameter
Standard contour
Semi-thick
Standard cup depth
8mm throat
Standard backbore
Silver-plated