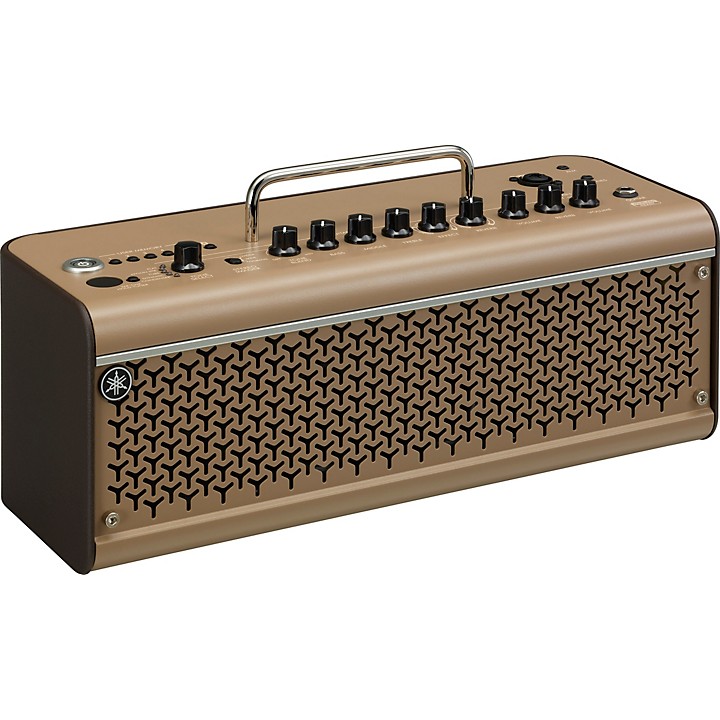 Dials up three authentic mic models.
The Yamaha THR30IIA Wireless Acoustic Modeling combo amplifier lets you experience the sound of your acoustic-electric guitar as if it was being produced in a studio—and vocals too, using the XLR microphone input. Offering a choice of three authentic-sounding microphone models, a setting for nylon-string guitars and a neutral flat setting, this 30-watt stereo desktop amplifier with hi-fi speakers enables you to sound your best, whether practicing, playing along with your favorite tracks, recording or sharing your performance online using the USB interface and bundled software.

Onboard effects, Bluetooth support, a built-in Line 6 wireless receiver and a rechargeable battery complete this compact package.
Specifications
30W stereo desktop amplifier
Two 3.5" (9 cm) speakers
Authentic-sounding mic models, plus nylon-string and flat modes
Professional-quality microphone preamp with XLR input
Bluetooth support for audio playback, editor and remote control
Hi-Fi audio playback with Extended Stereo Technology
Internal Line 6 wireless receiver works with optional Line 6 Relay G10T transmitter
Features
Built-in rechargeable battery enables use anywhere
Class-compliant USB connectivity for recording and playback
Includes Cubase AI for PC/Mac and Cubasis LE for iPad
Share your performance online using the free Rec'n'Share app