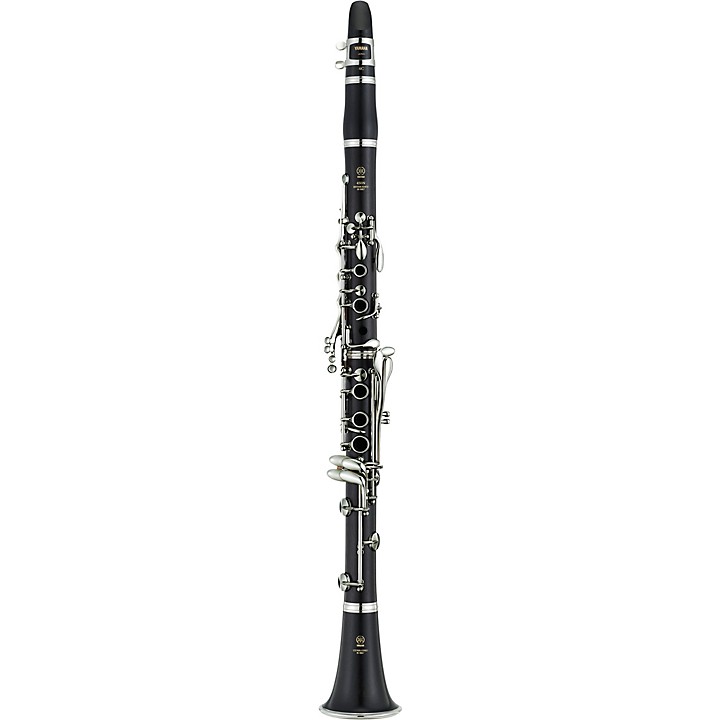 Hybrid construction for reliability.
The YCL-450NM Intermediate Clarinet blends high-tech manufacturing techniques with traditional quality. This intermediate clarinet offers gorgeous tone, exquisite playability, and a durable design that will serve you well for years to come. The YCL-450NM features a grenadilla wood body, barrel, and bell with an ABS resin-lined upper joint. Nickel-plated keys fitted with Valentino pads are ready to respond to your every flourish, and a fixed thumb rest provides a comfortable hold during extended practice sessions.

The YCL-450NM produces a stunning, resonant tone that will turn heads at your next recital or concert. Its grenadilla wood construction gives notes a mature, velvety quality, while the undercut tone holes optimize intonation and response across all registers.

Yamaha designed the YCL-450NM for comfort and playability. Its streamlined keywork features nickel-plated keys that are lighter yet more durable than student clarinets. The keys are also strategically spaced and angled to reduce hand fatigue over long practice sessions. A thumbrest allows your fingers to remain in an optimal playing position at all times.

The YCL-450NM comes with a carry-all clarinet case to protect your instrument in transit. Inside you'll find a 4C mouthpiece, cork grease, cleaning cloth, and reed holder—everything you need to get started. A five-year warranty from Yamaha also gives you peace of mind in your investment.


Specifications
Level Intermediate
Key of Bb
Fingering: Boehm
Key System: 17 keys, 6 rings
Barrel Length: 65 mm
Body Material: Grenadilla Insert injected ABS resin (upper joint)
Barrel Material: Grenadilla
Bell Material: Grenadilla
Key Material: Nickel Silver
Plating: Nickel
Bore: Machined
Tone Holes: Straight inset type with tapered undercut
Thumb Rest: Fixed
Mouthpiece: Yamaha 4C
Mouthpiece: Cap Plastic
Ligature: Nickel-plated
Spring Type: Blue steel needle
Pad Type: Lucien deluxe double skin
Posts: Threaded